PC Says Goodbye to Longtime Athletic Director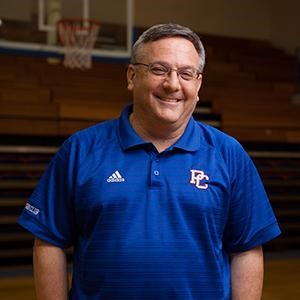 The start of the year is usually a time that people designate for change, whether it be their diets, their habits, or even their environment. Here at Presbyterian College, we are no different. At the start of the second semester, long time Athletic Director, Brian Reese, announced his decision to take on the same position at Lander University in Greenwood, South Carolina. The decision came as a shock to many in the Presbyterian College community. Even though Reese made the decision to leave PC because of his family and the great opportunities that are ahead, he made it clear that the move will be tough for him, noting that PC does a wonderful job recruiting athletes and students alike to be a part of the Blue Hose family.
"The last seven years here at PC have been some of the greatest years of my professional career," Reese said in an email to student athletes. "The reason why it's been the best seven years is because of you, our coaches, and the athletic department staff."
Reese also spearheaded the school's transition from Division II athletics to Division I. While many people were very excited about the prospect of tougher competition and the prestige of being a Division I school, there were others who were very critical of the decision to make the transition. Throughout his time as the head of the athletic department, Reese has dealt with an incredible amount of criticism that could have been very damaging and maintained a great amount of integrity and class while leading PC Athletics into uncharted territories.
In his email to student athletes, Reese also said that a PC student-athlete is the "total package; a great student, great athlete, and more importantly a great person."
These sentiments were echoed by PC football player Micah Culbreth.
"We lost a great AD, but I'm happy that Brian Reese has the opportunity to move forward with his career and treat athletes at another school with the same respect that he did at PC," said Culbreth.
While we will certainly miss Brian Reese here at PC, we are very thankful for all he has done for the entire community and we wish him nothing but the best with his new position!