ON, ON PC…TO VICTORY!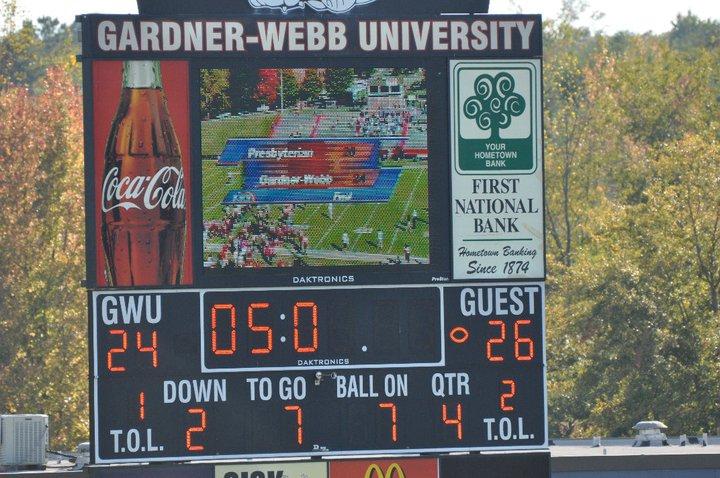 Andrew Corley, Writer
November 9, 2010
They did it. After two years and a Football Championship subdivision leading 20 games, they did it!  The Presbyterian College Blue Hose won Saturday, defeating Big South rival Gardner-Webb University 26-24 at GW's homecoming. The victory was, as previously stated, the team's first victory since 2008 and was Harold Nichols' first career win as a head coach. The Blue hose took a 10-7 lead into halftime thanks to a Myron Gary rushing touchdown. The Bulldogs responded in the second half, and despite a touchdown run from Trandon Dendy, the Hose entered the fourth quarter down 21-17. The PC offense, a weakness for the team over the course of the season, rose to the challenge, and Gary responded with his second touchdown of the game to retake the lead.  Gardner-Webb answered back with a field goal, but a Cam Miller field goal followed by a Justin Bethel interception on the following Bulldog drive clinched the game for the Blue Hose. The win brings PC's record to 1-2 in Big South play and gives the Hose much needed momentum as they return to Clinton to face traditional Big South power Liberty University on October 30 during Parent's Weekend. Blue Hose fans wouldn't mind being able to look back on this game as the beginning of a 20 game streak of a different kind. GO BLUE HOSE!!!