Black History Month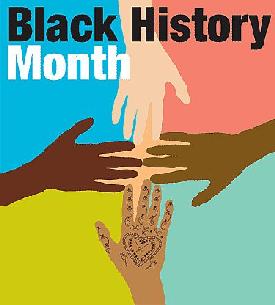 Blacks have made their home in America since colonial times, although history books rarely reflect their long-standing presence. Dr. Carter G. Woodson noticed the inaccuracy during his studies at Harvard. Woodson, born to parents who were both former slaves, spent his entire childhood working in the Kentucky coal mines. At age twenty, he was finally able to enroll in high school, where he excelled and finished quickly before moving on to earn his Ph.D. from Harvard. While in school, Woodson realized that Blacks are typically left out of history books, unless they are mentioned in the inferior roles that they filled at that time. As a result, he formed the Association for the Study of Negro Life and History and founded the Journal of Negro History in 1915.
To gain further awareness, he introduced Negro History Week during the second week in February – a tribute to two men who have played a huge role in the history of African Americans, Frederick Douglass and Abraham Lincoln. Later, this week was expanded into Black History Month.
Originally, Woodson hoped that published scientific history would transform race relations and dispel wide-spread falsehoods about the achievements of Blacks and the peoples of African descent. Today, Black History Month is a widely celebrated event in American history by all citizens. "We can have a month to thank the Black people before us and all they did. It gives us a chance to appreciate and love all that the Black people did for us," said Jeremy Cole and Cumo Bowman.
PC has several planned events to celebrate Black History Month. On the 1st, Reverend Dr. R. Bentley Anderson, member of PC's class of 1981, presented a CEP lecture, "Black, White, and Christian: Civil Rights and the Mystical Body of Christ," based on his book entitled Black, White, and Catholic. The Fisk Jubilee African American Vocal Ensemble, a collection of vocal artists and students from Fisk University in Nashville, will perform at PC on the 10th. The group sings Negro spirituals following the tradition of the original Jubilee Singers. On the 14th and 15th, Springs Campus Center will host the Sankofa African American Museum on Wheels, which includes artifacts from the time of slavery. The museum curator, Angela Jennings, will also speak on topics in Black history, such as Ida B. Wells, The Negro Baseball League, The Tuskegee Airmen, and Dr. Martin Luther King, Jr. Also on the 15th, the Multicultural Student Union will present "A Walk in Our Shoes," a program to inform about African-American life on campus.