The Price of Gold at the Olympics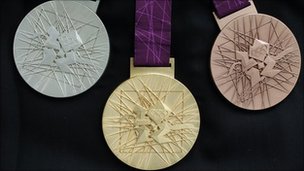 Few events have the power to both unite and divide the world like the Olympic Games.  Beyond the fierce competition between countries and the unified chanting of country names, accusations of corruption and underhanded tactics often maim the spirit of the events.  In recent memory, there was the questionable scoring of the boxing events in both the Seoul Olympic Games of 1988 as well as the controversial scoring of boxing in Beijing back in 2008.  Even though the London 2012 Olympic Games are ten months away, there have already been accusations of the buying of gold medals by Azerbaijan.
The event in question is yet again boxing, in which World Series Boxing (WSB), a branch of the International Amateur Boxing Association (AIBA) overseeing the Olympic event has admitted to receiving nine million dollars from an Azeri.  According to the testimonies of two anonymous leads from inside WSB, the donation of nine million dollars was part of an alleged attempt to buy two gold medals at the 2012 Olympics.  The AIBA denies that any deal was made to buy the medals, but claimed they would investigate these accusations.
An e-mail was found between Azerbaijan and Mr. Khodabakhsh, a boxing chief for the Olympic event, allegedly requesting a transfer of nine million dollars to an American office from a Swiss investment company. Mr. Khodabakhsh denies that any offer of selling medals was made. The American offices have struggled financially with the separation of franchises from WSB in several major American cities, including New York and Los Angeles.  Though the lawyers of the AIBA deny that the money came from the government of Azerbaijan, they claim that it came through a government official to translate the donor's offer into English.
The International Olympic Committee (IOC) noted for its zero tolerance policy on medal buying and corruption has ordered an investigation of this alleged scandal. If there is Azeri political involvement in this corrupt bargain, it could threaten the country's participation at the Olympic Games. More investigations are underway to explain the evidence and answer the accusations.