Five Quick Questions with the New Freshman Class President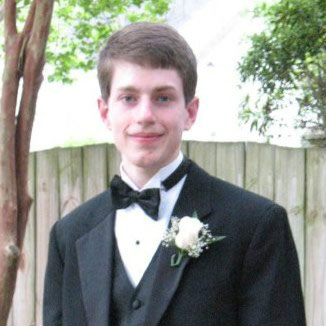 After all the campaigning, speech giving, and voting, the new Freshman Class President, Jacob Plumb, has been elected and sworn in.  And now that that is all done, the following questions should help everyone get to know the new Freshman President and see what some of his plans are:
1.  Is there anything that you're excited to start working on now that you're the Freshman Class President?
Jacob:  There are several things I am excited about starting on. I look forward to being a part of the Presidential Interfaith Challenge (starting 1 Oct) in which the whole school will be encouraged to really make conscious efforts to reduce waste and save energy. I am also excited about planning with my vice president and senators fun activities we can do as a freshmen class. We have some ideas floating around and have already begun planning for possible "activities" per se.
2. What made you want to run for President and what drove you to win?
Jacob: I wanted to run for president because I felt it was an excellent opportunity for me to serve many people and exercise leadership. A president is a leader, yes, but with that comes servant-hood. I look forward to developing myself to always have a servant mindset. I believe the overwhelming support I had from the voters drove me to win the election.
3. What is your main goal to accomplish as President?
Jacob: My main goal as president is to help create a positive, fun, and enjoyable atmosphere within the freshmen class. This includes community service, fun events, and activities that unify us.
4. How do you plan on involving and hearing out the student body in what your future plans are?
Jacob: We intend on organizing activities that people want to go to, and in this way, we will involve more of the freshmen class and unify it. Considering the hearing perspective, I am completely open to hearing suggestions, concerns, or any opinions that people have.
5. What else can we look forward to hearing about or seeing from you?
Jacob: Some things that ya'll can look forward to are: fit freshmen runs, maybe a talent show, class night, and community service opportunities.
From this brief interview it certainly looks like the President Plumb is diving right in to the office and that the Freshman class has a lot of reasons to be excited for this year.