A Timeless Tradition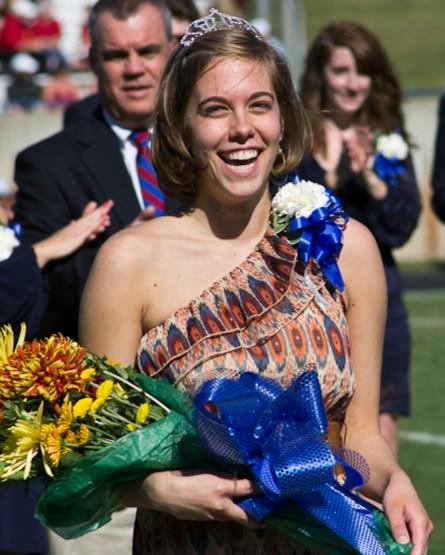 PC celebrated this timeless tradition this past weekend. The celebration festivities started the week before the homecoming game in which PC battled Gardner Webb University. Wednesday Springs hosted an intense hip hop class where students got to bust a move and get some heavy exercise. Thursday was trivia night at Tony's Pizza. People were divided up into groups and prizes were handed out to the winning teams. Friday night the band Peace and Love rocked the night away at the PC pep-rally at Baily Stadium.
All weekend open house events took place. Family members were able to meet professors and tour the campus. Lunch was provided at Bailey Memorial Stadium starting at 11:30.  My Friend's Book Store had a booth with many shirts and products available for purchase. Younger kids enjoyed face painting and train rides around the stadium.
Kick off was celebrated by the many fans in the stands. During half time the most important homecoming tradition as performed. All week student groups nominated various young women to represent them as their homecoming queen. The voting commenced and a winner was crowned. The homecoming queen represents the entire student body and possesses the main qualities every student should strive to achieve; respect, honor, responsibility, and service to others. The 2011-2012 Homecoming Queen was Caroline Burch, from the Mathematical Association of America. After the crowning of our new queen, the Blue Hose won the game against the Bulldogs. The win was a perfect end to a great homecoming week.