BYOA: Bring Your Own Art Show
Support the Local Arts!
Earlier this month, from October 8th-14th, Spartanburg's Hub-bub Showroom played host to thirty regional artists and their wares. The idea behind the innovative Hub-Bub non-profit organization is to promote and build "community, in Spartanburg and the southeast, through dynamic art and ideas."
What is so unique about the way this exhibit in particular was structured has to do with how it gave artists from diverse backgrounds and of varying mediums the chance to centrally display their art. Unlike most exhibits, this one was not a competition but rather a celebration of community, art, and the fellowship amongst all the area artists.
Among the thirty artists participating in this event were three noteworthy locals- Elizabeth Bagwell, Ben Abrams, and Leslie Lehman.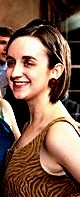 Elizabeth Bagwell, a Presbyterian College Graduate ('07), specializes in creating whimsical pieces as a result of repurposing and upcycling materials she finds on a daily basis. In an interview Bagwell stated, "I create eye-pleasing silhouettes of everyday objects and animals out of upcycled materials.  I enjoy creating art out of found materials such as pages from old books that are headed to the dump, advertisements that show up in my mailbox and anything else that crosses my path.  I consider my specialty being able to look at scraps of paper and envisioning what I can create with what some people might call trash." Bagwell has always been actively involved with the arts whether through various classes and private lessons she's taken or through her membership in the Arts Visions program of the Upstate.
When asked who her favorite artists were, Bagwell replied, "I gather influence from any artists' work I happen to see but especially love Jonas Gerard for the movement he displays in his work and also for his bold use of color.  I also really love the collage work of artist Denise Fiedler.  It's fun to see everyday objects such as chairs made out of unexpected materials." This love of color, simplicity, and design are clearly evident in the entirety of her collection as they radiate energy unlike any other.
The best part of it all? When asked if Bagwell was willing to work with clients to create specialty pieces of artwork she responded, "Yes, I am open to working with an individual if they have a particular vision in mind and would love to help them figure out what they're looking for in their custom piece of art whether it be for a dorm room, nursery, office, or home." You can follow Elizabeth Bagwell's artwork through her OBNOXIOUS Art website and ETSY shop:
OBNOXIOUS ArtWebsite:  www.obnoxiousart.weebly.com
ETSY Shop:  www.etsy.com/shop/obnoxiousart
Ben Abrams, a senior at the online school Palmetto State E-cademy and a Spartanburg native, also exhibited his work at the BYOA event. Upon meeting Abrams, it was hard not to catch his infectious love of artwork and see how all the artists attending genuinely cared about what they do and how it all relates to people. When asked about his influences and artwork, Abrams stated, "I don't take influence directly from any other artist, in fact I don't even have a favorite artist. I started painting about two years ago just as a way to have fun, and started working seriously on art and other crafts about a year ago when a friend and I decided to start a business selling arts and crafts at local festivals, called "The Local Colors". We've done a few festivals so far and have gotten great feedback. We're hoping to do a lot more through North and South Carolina in the next year.
"On top of painting and working with mixed media I also enjoy woodworking, pottery, jewelry making, sculpting, and playing drums with any musician who wants to play with me. I like to give every medium of art a chance and see if I have potential at it. Recently I've taken up writing and illustrating children books. We'll see how that turns out!  BYOA at Hub Bub was my first art exhibit, but I'm going to try and be much more involved with Hub Bub in the future. In fact, I will be taking part in Hub Bub's "Holiday Homemade Hoopla" December 3rd at The Phoenix Building, 174 E. Main St. in downtown Spartanburg. I'll have my entire stock of products present, including framed art, jewelry, sculptures, and hand painted candles. We're also scheduled to take part in the Baily Manor Holiday Festival in Clinton in December and Spring Fling in Spartanburg and Bele Chere in Asheville next spring…My artist page is facebook.com/thelocalcolors From there you can access our Etsy account where you can purchase some of our items." Keep up with all of Abram's artistic endeavors and exhibit dates through the pages listed above!
Leslie Lehman, Spartanburg resident, "loves to use bright expressive colors and sometimes starts from a play on words such as "Tea for Toucans" to inspire a work of art. She also expresses her creative/artistic side on the yoga mat as a yoga instructor in Spartanburg. Yoga has influenced Leslie's creative expression on and off the mat and artist canvas.  She teaches everything from power to children's yoga.  Yoga and art are in so many ways synonymous. They both represent awareness and presence to the moment and a union of the heart, mind, and body in creating something that is beautiful and unique." Lehman's "…bright, whimsical, and fun" artwork caused many a smile at the showing as it was impossible to see her work and not be delighted by it! Lehman's presence has long been established in the yoga sector of events and classes in the community, but this exhibit also showed the community her tremendous abilities with the paintbrush.
"Leslie Lehman is from the northwest suburbs of Chicago. After living in Florida and Arizona, she has been enjoying life in Spartanburg for about four years. Leslie has been painting since a child and was influenced by the unique artistry of her mother Caryn Tuchman. She is self-taught and her imaginative art is inspired by her three children Darby, Dexter, and Delaney." To follow Lehman, check out these websites: www.LeslieLehmanYoga.com and www.YoungHeartArt.com