Let It Ride…Vegas is Coming to PC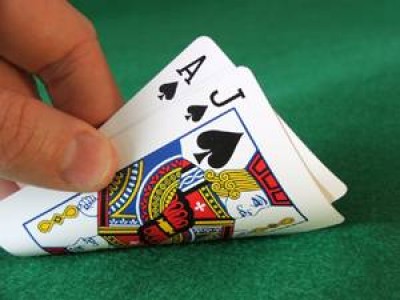 Las Vegas is moving east to Clinton.  The Student Union Board is hosting its next big event of the year on Friday, November 11th, from 9 pm until midnight – Vegas Night – which will transform Springs gym into a Las Vegas casino.  Catch our PC men's basketball team take on the Montreat Cavaliers at 6 pm in Templeton Arena, and then head over to Springs to participate in SUB's biggest and most anticipated event of the semester.
Faculty and staff members, including our own president, Dr. John V. Griffith, will be serving as dealers at the card tables.  Poker, blackjack, craps, and roulette tables will be open for business, with prizes including t-shirts, a poker set, and more.  Mocktails (virgin drinks) will be served as refreshments.  There may also be green visors.
For those who like to gamble, for those who like to play cards, and for those that just like to have a good time, Vegas Night is sure to bring a fun-filled Las Vegas themed atmosphere to PC.  And to top it off, you have nothing to lose!
Student Union Board (SUB) is a student-run organization that sponsors free entertainment and activities for students on campus.  Past PC events include Spring Fling, outdoor and indoor movie nights, Trivia Night, and Homecoming activities.
This year's Homecoming t-shirts and t-shirts from past SUB events will be sold the week of November 7th in Springs and also at the Military Appreciation Day football game when our Blue Hose take on the VMI Keydets on November 12th.
Stay tuned for more information on upcoming SUB events for the Spring semester.  "Like" PC Student Union Board on Facebook to vote for different events to take place on campus, to see t-shirt proofs for various events in advance, and to receive notifications about upcoming events at PC.