The First Stupper: Mild or Hot Salsa?
In the first year of Dr. Lilly's reign of the kingdom of Presbyteria there was a creative writing professor who gathered his followers for a first meal to inaugurate the new academic year in all of its creative splendors. So significant was this Mexican feast at El Jalisco, complete with chips and salsa, that senior Sterling Ivey admitted to bathing for the occasion.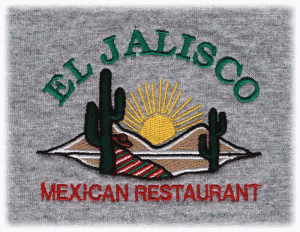 For those of you out there who have not heard of the enigmatic Stupper gatherings, it is an informal, fun way to get to better know those of the creative writing department. On the whims of its creator, Professor Stutts, the group assembles before Neville Hall to decide where to dine on tasty treats and indulge in friendly conversation.
The first stupper's conversation ranged from South African fashion, courtesy of junior Seth Warner, to an assortment of films and NASA presentations. Alumni Cameron Cook graced us with his presence and guided our conversation which inevitably took a turn towards the beloved Disney Channel Original movies. Who wouldn't want to discuss those?  In addition to all of this entertaining conversation, Sterling vouched for the quality of the food when he said, "I've been to Mexico three times and this is the most authentic."
In addition to El Jalisco being a popular venue for the Stupper group's shenanigans, Steamers and Mojo's are often hot spots. While the evening was rife with merriment, there was a single open and lonely chair. This chair could belong to anyone else interested in attending this event; it could even be yours.