Welcome Back, Coach Spangler!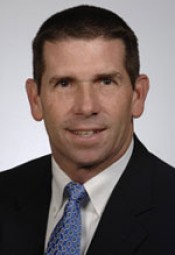 It's time to welcome another Highlander to the Presbyterian College family. Tommy Spangler, the new defensive coordinator for the football team, is back in blue this year. Coach Spangler has coached for the Blue Hose in the past, leading the team to a conference title in one of his years as head coach. He is overjoyed to be back, saying that he is extremely excited about being back on campus, and his family will be excited as well when they get back to Clinton. He considers Presbyterian College to be "a special place", and he knows he can make great things happen here.
He realizes the troubles our football team has gone through in recent years, and he knows that the best way to overcome those troubles is to start with the mentality that football is a "we" sport. Essentially, each group has to do their job, from the coaches to the players, down to each individual specialty group, i.e. linebackers, secondary, linemen, etc. Back to the bigger picture, the team has to do its job as a whole. According to Spangler, "we need to start from the ground and change the culture and the whole dynamics of the defensive side of the football". He and Coach Nichols will work together to "blend philosophies" and turn around the football team.
Concerning his defense, he knows that three elements are the most important to improving the state of our football team: one, you have to have a passion for the game and love playing and coaching football; two, you have to love where you're playing and "play for your school colors"; and three, there has to be a bond between players and coaches. He says that the last element is perhaps the most important, because with that bond, our team will "learn to practice better, and train the way a division one college football team trains". He also added that we should not be concerned with the amount of games we win, rather, we should be concerned with whether or not we are playing the way we should be playing.
On the more logistical side of the conversation, he likes to run a very balanced defense out of a 4-3 or 4-2-5 base. For those unaware, the numbers refer to four defensive linemen and either two or three linebackers, with the remaining eleven players making up the secondary, in this case either four or five defensive backs. He likes "the defenses that stop people", so he believes in using a base philosophy that can be tweaked from week to week depending on what the opponent likes to run on offense. However, he is more concerned with how we go about making positive changes as opposed to what we will do to make those changes.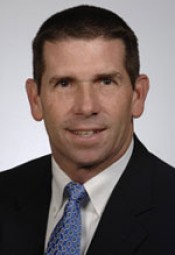 Coach Spangler's goal with the team is to create "a product that our alumni, our former players, our boosters, and people in this community will be proud to watch." According to Spangler, this is the most important goal he has for our team. He wants the entire PC family and community to be excited about watching our Blue Hose every Saturday. However, it is not just up to him, but rather, the entire organization, including administration, alumni, and the community. "Without support and resources, we aren't going to be able to take this program anywhere." We are extremely excited to have Coach Spangler back with us and I am sure that the coming seasons will be something for us to all be proud of. Go Blue Hose!
Photograph courtesy of
http://vmedia.rivals.com/IMAGES/Coach/PHOTO/TOMMYSPANGLERMUG.JPG