Clinton: More Fun than at a First Glance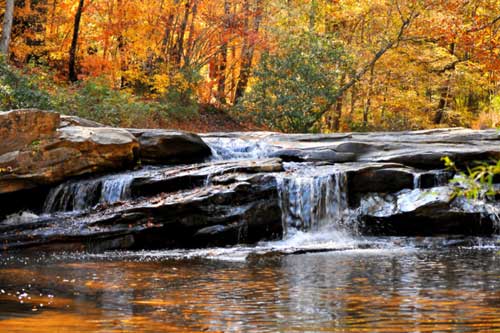 Clinton's small population of 8,490 people and a few annoying trains isn't all this vibrant and caring community has to offer.  Clinton's rich history and prime location allow residents to experience a small-town atmosphere while being minutes away from the metropolises of Greenville and Columbia.
Many of you probably have taken advantage of the exciting adventures offered in Clinton.  Whether it means taking an afternoon ride through the countryside or skating at Palmetto Lanes, you are sure to have a great time.   For those who are looking for a little something to do, take a look at a few of these unique options:
Palmetto Lanes – Many students forget about this popular hangout spot, the Palmetto Lanes Family Entertainment Center on Peachtree Street in Clinton!  Students have the option of bowling, roller-skating with friends, or playing a mean game of putt-putt.  If you're like me, you'll decide to take advantage of all three!  The owners at Palmetto Lanes offer PC students some of the best prices in the Carolinas!

Capitol Theatres and Café – The Capitol Theatre and Café located on the square in Laurens is a one-screen movie theatre that shows the latest movies and charges only $7 per person!  Moviegoers can enjoy hand-scooped ice cream or popcorn while seeing a movie!  Take advantage of this historic movie theatre just 10 minutes up the road.

Horseshoe Falls – Many of have probably heard of students going to the "river."  Well what you probably didn't know is that the "river" is actually part of the Musgrove Mill State Historic Park, located right here in Clinton, SC.  This beautiful cascade is about ten feet high and is maintained by the SC Department of Parks, Recreation, and Tourism.  Horseshoe Falls welcomes PC students to cool off during those hot, sticky days!
Yo Cup – One of the newest hangout spots in Clinton is Yo Cup, located across the tracks from McDonald's.  Yo Cup is the only place in Laurens County to get your favorite cup of yogurt, coffee, or delicious My Brown Box Bakery cupcake.  Its cozy atmosphere and quaint décor is a great place for PC students to study and relax.  Check out Yo Cup on Tuesdays for special offers and promotions!

Scenic Drive – Whether you have a car on campus or not, you have probably explored the majority of Clinton's downtown area.  Why not grab your GPS and head to the countryside?  One of the student's cheapest and exciting things to do around campus is to take an afternoon drive through Clinton's beautiful countryside.  Grab some friends and hit the road – adventures are awaiting you!
Those are just a few of the student's favorite things to do around Clinton!  The next time you are bored, remember these five adventures.  Take time to explore the wonderful opportunities Clinton has to offer!