Honoring King: A Conversation with Dr. Booker Ingram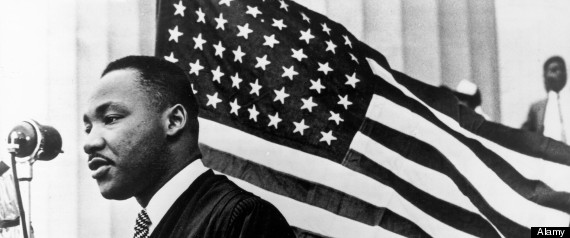 On Monday, we honor Martin Luther King, Jr. with a day free of classes. Like any holiday that brings us a long weekend, the temptation to indulge in a morning without alarm clocks and an afternoon of Netflix decadence is strong. Holidays like these are when we catch ourselves feeling like we're getting a day off, a reward for two weeks of tireless schoolwork and socialization. We feel we need a break, and the universe has blessed us with one, and so we make our plans.
This year, refuse to fall into the trap of non-observance. January 20th is a day with a purpose not for us to relax, but to remember.
Remembering a Citizen
With an inimitable teaching style and a ruminating voice that strokes the soul, Dr. Booker Ingram is an undeniable presence on campus. Dr. Ingram, who became the first African American faculty member to serve at Presbyterian College in 1987, believes in the heroism of Martin Luther King, Jr. He remembers well the mid-90s when young faculty on Presbyterian College's campus began to push for recognition of MLK Day on a school-wide level.
"It was an effort on the part of a number of faculty to recognize what I believe to be America's greatest citizen, the greatest citizen this country has produced…I think there are few events or individuals that have directed American Democracy more than MLK or the Civil Rights movement," Dr. Ingram said.
"I've been here since the inception of this day of remembrance. It's my hope that we would all spend this day paying homage to the heroes and heroines who have advanced American democracy, and I would hope that our national consciousness would be renewed each year on King's birthday."
An American Jeremiad
Dr. Ingram contends that the greatness of Americans like King is rooted in rhetoric.
"The great historian at Harvard Perry Miller, back in the '50s and '60s, developed a thesis in which he argued that America's greatness can be tied to the type of leaders that we produce, and particularly those that could articulate an American Jeremiad during the time of a crisis. Perry Miller argued that a Jeremiad is a political sermon that provides a vision and hope and healing during the time of a crisis, and it uplifts the best of American values—compassion, justice, mercy, equality, tolerance—that we should aspire to as a nation," Ingram said.
"Miller would argue that Thomas Jefferson's Declaration of Independence represented an American Jeremiad. Lincoln's Gettysburg Address during the time of Civil War, and King's "I Have a Dream" speech during the time of American inequality advanced American democracy, and all three are worthy of celebration and commemoration. Because each of those express what we can be and we can do and achieve in a true democracy.
"Some might not see it that way, but the political symbolism of this is very important, and it transcends the 'every day' of people's lives. A Jeremiad is the glue to hold together this nation, and they only come along once in a long while. And that's why [King's speech] is worthy of celebration."
An International Beacon
Dr. Ingram understands King as a man whose influence stretches far beyond the local.
"I didn't know the full impact of King until I was a Fulbright scholar in the Ukraine in 2002. I was teaching at the University, and on the 21st of January, and a Russian-speaking colleague of mine pointed out a sign honoring MLK Jr. This was a country that had had its independence movement 10 years earlier, and they honored him because he helped show them a democratic vision. That's when I realized he was not just a national hero, but a global hero for people who have been oppressed. So he's become a world historical figure," Dr. Ingram said.
He went on to further describe the disparity between Ukrainian culture and our own. During his stay in the Ukraine, Dr. Ingram witnessed a national celebration in May in honor of the Great Patriotic War, the Ukrainian vernacular for World War II, a war which claimed millions of Ukrainian lives.
"I will never forget the outpouring of love," Ingram said. "People just gave me roses for people who had given their life against Nazism. In many countries [other than America] there is more preparation on the part of the citizen for days like these…Maybe that says more about how our culture lives in the here and now than commemorating the past. It puts society on trial."
A Call to Arms for a Peaceful King
Dr. Ingram feels strongly that students should feel the importance of celebrating King and what he stood for.
"I do believe that as a community—I'm talking here about the PC community—we need to do a better job of planning and preparing for this day in a way of observing the legacy of men and women—ordinary people—who have advanced this democracy. I would hope that all students would understand and appreciate that. If that's not happening among some, perhaps we need to do a better job of educating them…I would hope that students would not belittle or devalue the significance of that day."
He added that certain members of the PC community are working hard to provide organized opportunities for remembering King, such as Jade Perry, Assistant Director of Multicultural Affairs at PC. Perry, along with students who comprise the Dr. Martin Luther King, Jr. Commemoration Committee (Elizabeth Dille, Tiffany Lucas, Madison Paff, Helen Wilkins, and Dhmir Grant), hosted the PC Serves! Dr. Martin Luther King, Jr. Commemoration Ceremony on Thursday, January 16.
The purpose of this program was to honor students, faculty, and organizations on PC's campus that have made striven to improve multicultural equality and acceptance in Clinton and the world. At this ceremony, Dr. Ingram accepted the "Trailblazer Award," in honor of his efforts towards social justice and humanitarianism at PC.
Dr. Ingram also noted that while PC has experienced "low periods" in terms of honoring King and others, we are currently experiencing a "high period," naming teachers who emphasize the importance of African American Culture and American diversity through classroom material, such as Dr. McGehee in her Southern Studies program and African American Literature course and Dr. Hobbie in his African American Religious Experience course.
Focusing Our Remembrance
Observing the impact of a great American citizen prompts us to consider that individual's impact on society and our personal lives, and how we in turn can contribute to their cause.
"In a country where people live such busy lives, in a time where there is very little time for reflection on the public good and our core values, this day is important and allows the time to reflect on the best virtues and values and principles that define the American democracy," Ingram said.
"We recognize that it's been a long historical struggle to realize the ideals that were expressed in the Declaration of Independence and the US Constitution for all people.
"So for me it's a day of reflection and self-examination regarding the…the history of this nation and efforts made to give concrete reality to a multi-racial democracy. It also allows for me to reflect on what needs to be done in order to completely remove the pain of discrimination in American society."
If you missed the PC Serves! Dr. MLK Commemoration Ceremony and the Dr. MLK Jr. Spring Blood Drive last Thursday (or even if you didn't), take a cue from the ever-quotable Dr. Ingram and pause on Monday to remember our past and consider our future in terms of the promotion of equality for all people.