English Maymester to Joanna, SC–5:25-6:30pm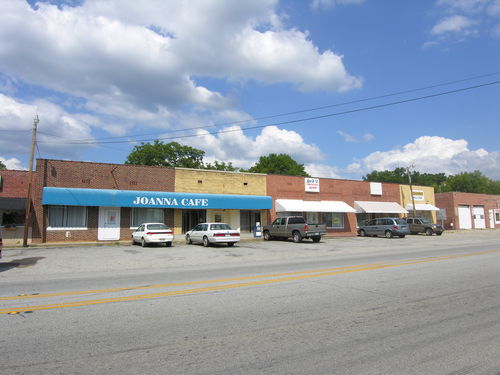 In an exclusive press release to the Bluestocking, PC's English Department has just unveiled its long-awaited Maymester 2015 concept–Journey to Joanna.
Professor Terry Barr has worked long and hard on concept design and calls it "a game changer for study abroad at PC.
"Other Maymesters promise to take students across the globe without acknowledging the hidden costs. You have airfare, you have hotels, you have guides, foreign languages, weird customs. By traveling somewhere close, you save students a lot of money."
Economics Professor Jerry Slice was so impressed with Barr's rationale that he offered to chaperone for free: "There's an economics lesson in this Maymester, and I'm willing to pay, out of pocket, to bring the lesson to our students."
The modest size of Joanna, SC is another plus: whereas boring bus tours on other Maymesters can go on for hours, this one, according to Barr, will be over in two minutes, leaving the majority of the trip for exploring Royal Food Store.
Although the precise date hasn't been set, Barr has confirmed that the PC bus will leave sharply at 5:25pm and return by 6:30pm–in time to catch dinner at GDH. Those interested should email Dr. Barr, subject line "Journey to Joanna."