Hallowinds: A Musical Tradition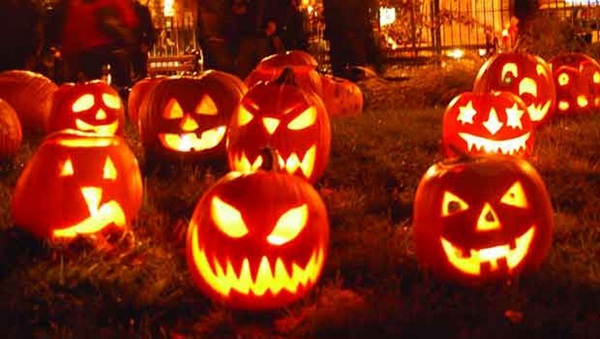 The Hallowinds concert, performed by Presbyterian's Wind Ensemble, is an annual PC tradition that never fails to be one of the sweetest treats on Halloween. With candy, costume contests and, of course, great music under the direction of Dr. Richard House, this year's concert kept the tradition going strong.
Guests from both the college and the community filled the seats in Belk auditorium on the 31st to watch and listen to the talented musicians of PC (many of which were in costume.) Candy was given out at the door and the stage was ghoulishly decorated to set the fun and spooky mood.
The Ensemble opened with a piece to demonstrate the theme of the concert: movie scores. The piece began with "the Imperial March" from Star Wars and covered favorites like Jaws and Dracula, eventually coming full circle and closing with the final portion of "the Imperial March."
Throughout the night, guests enjoyed more fan favorites including The Complete Harry Potter series, Hocus Pocus, the Sorcerer's Apprentice and the Wizard of Oz. There was no lack of applause between pieces and the audience had a great time listening and eating candy.
To add to the fun, a costume contest was put on during an intermission in the show, during which guests of all ages could come to the front of the auditorium and possibly win a prize. The contest featured all kinds of costumes from Jedi and Ghostbusters to minions and princesses. At the end, winners were chosen and given prizes, and the show continued.
Finally, the night concluded with Michael Jackson's classic "Thriller," and guests could grab some more candy on the way out and resume trick-or-treating, but not before giving the Wind Ensemble the standing ovation they deserved for such a wonderful concert.