Album of the Month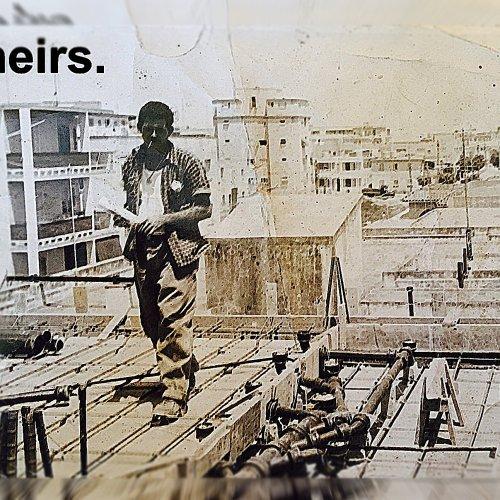 It is not very common to find a band that lists some of their influences as Chance the Rapper, Gucci Mane, and Mozart, but that's exactly what Fiendish Hype does. Chris Rodriguez and Albert Melendez grew up together in Miami, and started making music when they were just fourteen. They jumped around in different bands until they finally got signed to a label. Sadly, they left the label after a disagreement on where the band was going and broke up. Chris and Albert, however, stayed together and started Fiendish Hype. They describe their genre as hip-pop, combining hip-hop beats with an alternative pop sound. Fiendish Hype makes music because they have something to say, and they will keep making music until they've said all they have to say. Chris, the lead singer, says that his goal is to make listeners feel something, and he and Albert achieve this goal in their newest album "Heirs."
"Old Fashioned Heart", the first song on an album sets the tone for the rest of it and is an excellent start for listeners. The beat, starting with simple notes played on a guitar, builds throughout the song, climaxing at the end and combining numerous sounds that get listeners pumped to listen to the rest of the album.
Before "Heirs" was released, Fiendish Hype released "Run" as a single. "Run" is one of my favorite tracks on the album simply due to the phenomenal use of bass and the looping and reuse of vocals. Add in the catchy melody, and "Run" becomes one of the most dance-to-able songs on the album.
"Lowest Road" may have one of the best beats I've ever heard. That stacked onto the fact that it has possibly one of the hardest opening fifteen seconds in music makes it one of the best songs on the album. Additionally, Rodriguez's vocals give listeners something to relate with: facing off with someone who takes the lowest road, while you take the high road in dealing with them.
Fiendish Hype is a band that is on a mission. They're here to make you feel something and they succeed epically with "Heirs." I recently had the opportunity to sit down and talk with Chris and Albert, and in my interview with them, they told me they are looking to become Miami's signature sound. The boys are planning on releasing music videos for all eleven songs on "Heirs," and are also touring soon. Their music can be found on Grooveshark, and you can follow them on Twitter and Instagram at @fiendishhype.