Why We Love PC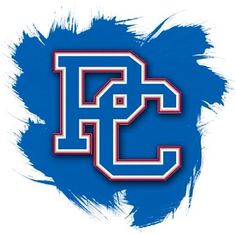 Editor's Note: The opinions expressed in this article do not reflect the views of the BlueStocking newspaper, but rather the views of two members of its staff.
There are always going to be few things that we would like to change about the college we attend (like GDH dinner on Saturdays), but at the end of the day, we're a family. It is easy to bite the hand that feeds us, and lash out at the end of the year to try to "stick it to the man," despite all of the opportunities that we have been given. It's easy to forget all that "the man's" done right.
You've probably guessed that we are talking about "the man" being Presbyterian College, in reference to its faults being earlier described in a regrettably harsh article that seemed to exploit misconceptions. Those feelings and opinions are that of a select, particular few. Several of us at the BlueStocking who disagree with said article now wish to share a few of our own thoughts and opinions on how great we think our school is. Now, that being said, there is always room for improvement, but until those improvements are made (which our school is working very diligently on), we want to share some things we love about Presbyterian College.
PC is a beautiful campus, and that early morning walk to class is excellent motivation to prepare someone to learn. Maintenance works around the clock to keep the campus in tip-top shape for all of us to enjoy. The early morning lawn mowing and leaf blowing may get on our nerves at times, but at the end of the day, we're proud of how beautiful our campus is. Organizations like Greenhose help keep our campus green and efficient, helping set us apart from other schools. One of the best things about PC is that our campus will only get better as Dr. Lilly and the administration continue to make improvements around campus.
The most unique feature of PC is its people. Presbyterian College has some of the most dedicated faculty and staff. The professors on campus are enthusiastic, sharp-witted, and a bit quirky in the best of ways. It is difficult not to get excited when you show up to a theatre class and have Professor Ragland prepared with some theatre warm-up games cued and ready to get your energy levels soaring. And then there's Dr. Gearheart, one of the nicest men you will ever meet. Not only will he sit outside of class with you during one-on-one study sessions, but he also understands the need to get into that one chemistry class that will actually fit in your schedule that is already jammed full. Speaking of chemistry, our organic chemistry professor Dr. Ott is a great professor who will help you pass Organic Chemistry, whether by staying late after class or having Skype sessions on Saturday mornings before a big test. He's willing to do whatever it takes to get his students where they need to be. PC's math department also is truly dedicated to your success. Even if they may be a little pushy when it comes to choosing your major, they are genuinely interested in making sure you're on the right path. So many PC professors are willing to do all the heavy lifting when it comes to filling out that major card! Honestly, we could write hundreds of pages about how amazing our professors are.
The staff at PC will do whatever it takes to make sure you have a great experience at here. Starting at orientation, Ms. Rush dedicates hours to planning fun activities and making the transition into college life as smooth as possible. Ms. Downie is amazing at making sure you find the right career for you—she will spend hours with students in her office listening to all their worries, and she's always extolling the achievements of her students. The housekeeping staff at PC is always working hard to make sure our dorms are clean—whenever we run into Ms. Lee, she's always smiling. And how amazing is it that Miss Yolanda knows all of our names? Susan Gentry-Teasley is an amazing source for students going through difficult times at campus. She's always willing to listen to her student's issues and help them make the best decisions when they are struggling through hardships.
Sure, the Wi-Fi is a bother from time to time with its outages and occasionally faulty connection, but hey, for a campus that only got Wi-Fi three years ago, you can be sure that the staff in charge of the Wi-Fi are trying to make it as seamless as possible. Mr. Les Jones, head of Resnet (PC's tech department), is constantly occupied with making sure routers are working. And when Georgia Hall flooded and students had to stay at Thornwell, Les was hard at work making sure that those students had a router that they could use. Yes, it was hard to maintain, and Wi-Fi was often hit or miss, but to actually go through the effort of installing routers while it was blazing hot out, going from one building to the next before freshmen got moved in, you could bet anything on Mr. Jones being out there when he needed to be, hard at work, trying to make our time at PC a little easier.
Every college is made up of buildings, professors, and equipment, but what makes PC unique is its people. After our time at PC is over, we will be faced with the task of finding careers or seeking further education, competing against students from colleges across the country. Those that will support us and help us meet our goals are current students, fellow peers, professors, and alumni. If we don't support one another, no one else will. Attending Presbyterian has truly been an amazing experience for all of us, and we know that when we leave this place, we will have left a legacy on the place that we love and will be well equipped for all of our future endeavors.
All of these experiences at Presbyterian College have shaped each and every one of us as students. Just think about yourself coming in as a freshman and look at yourself now. Do you even resemble the same person? The nurturing environment here encourages you to grow. Sometimes it even coerces you—when you have to greet everyone you cross paths with, you begin to realize that you're less of an introvert than you used to be. All in all, we're so grateful for this college and these people. We love our PC family!