Alumni Reading Series: Poet Julia Koets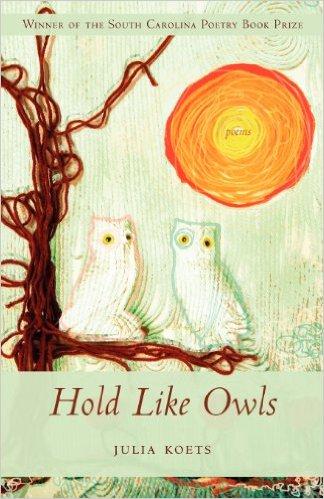 On Sept. 24 at 7:30 p.m. in the HP amphitheater, Julia Koets, a writer and poet who graduated from PC in 2005, will be visiting campus as a part of the Alumni Reading Series.
Julia writes both poetry and creative non-fiction and her poetry collection Hold Like Owls actually won the South Carolina Poetry Book Prize in 2011. Her work has appeared in several publications around the country and been featured in online poetry publications.
Julia is the third reader in the Alumni Reading Series and will answer questions and discuss her book after her reading. If you would like a copy of her book, Hold Like Owls, it will be available for purchase as well. To learn more about Julia Koets, or to read some of her poetry and non-fiction pieces, check out her website at http://www.juliakoets.com.