The SAM Series: Entrepreneurship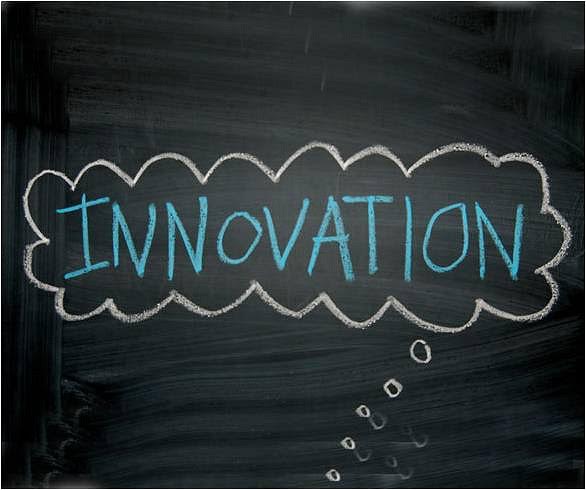 On January 23, 2017 at 6:00 PM in Jacobs Hall, Tom Kehner delivered a lecture on entrepreneurship and innovation to Presbyterian College students. Kehner, the father of a Blue Hose Baseball player, spoke for the Society for the Advancement of Management (SAM) to encourage students to pursue their entrepreneurial dreams. He spoke from experience; Kehner founded The Difference Consulting Firm, a business offering a variety of services ranging from executive coaching, event facilitating, business analytics and visual communications. Kehner used this lecture as a platform to share personal lessons learned in his pursuit of the American dream of owning one's own business.
Kehner began by sharing how his early career in engineering provided him with problem solving skills that translated over into management consulting. He then described two feelings that many entrepreneurs experience as they pursue a start up venture: inspiration and exasperation.  Inspiration, defined as the process of being mentally stimulated to be creative, and exasperation, defined as being tired of working for someone else, were the sparks that ignited the launch of The Difference Consulting Firm.
Kehner then asked students to describe their biggest fears associated with launching a business.  As students confessed their worries, he reassured the audience that they possess the skills necessary to overcome these obstacles.  He even explained that "FEAR" is an acronym for "False Expectations Appearing Real."  While entrepreneurship may seem difficult, Kehner inspired confidence by reminding the students they have the necessary skills, but just need the spark to set them in motion.
So how does this lesson in entrepreneurship and innovation translate to non-business major students?  Can the entrepreneurial spirit be found in other fields of study?  The answer is absolutely yes, and the first place to explore is healthcare, starting with Presbyterian College's School of Pharmacy.
The School of Pharmacy offers a certification program in entrepreneurship and innovation for its students.  This program encourages the students to identify current problems within the healthcare system and to use creative problem solving skills to improve and enhance the overall healthcare structure.  One example is identifying novel ways to reduce communication errors between doctors and pharmacists, while another is compounding new drugs to cure diseases.  PC's School of Pharmacy even offers its own entrepreneurship course where students write a business plan for a retail pharmacy that caters to the specific health needs within a local community. For example, a community with many retired citizens could benefit from a long-term care specific pharmacy.  This program supports the trend of entrepreneurship and innovation being applied extensively within the healthcare industry.
But the entrepreneurial spirit is not just found within healthcare; it is also found within media studies and communications industries.  The Skimm is a prime example of innovative media. By spotting the sociocultural trend of email apps for smart phones, The Skimm created a novel new service of delivering news to consumers by providing summarized news stories to people via email. When people wake up to check their emails in the morning, they are also able to read a summary of the world's news via The Skimm.  If the news story interests the reader, they can click the research source that links them to a more detailed explanation of the current event. The Skimm's innovative approach to news has revolutionized the way people consume news media.
In conclusion, the ideas of entrepreneurship and innovation can easily be applied to many fields. So whether you are a politician creating a focus group to solve a niche problem, or a computer programmer developing the next best app, do not be stalled by fear.  As Kehner stated, fear is just "False Expectations Appearing Real." One already possess the skills to overcome the obstacles; momentum is only needed.  So as the lyric from an old hymn says "It Only Takes A Spark," let the next generation of entrepreneurs in all academic areas be ignited with that spark to pursue their dreams and ultimately make the world a better place.