SAM Series: The Moral Compass
Bill Barnet, a successful businessman and politician, delivered a lecture on business ethics and corporate citizenship in Edmunds Hall on January 26, 2017. The event, part of Presbyterian College's Robert M. Vance Lecture Series on Business Ethics, was supported by the Society for the Advancement of Management (SAM). Speaking to a packed house of students, faculty, and community members, Barnet emphasized the need for individuals to have an ethical decision-making process and shared ways to develop one's own personal system.
Barnet defined what ethics means to him and shared his personal journey to developing a code of ethics. He began by telling the audience he was first introduced to ethics as a student at Dartmouth University. While at Dartmouth, Barnet made the acquaintance of Roger, a young man who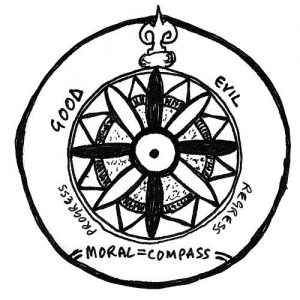 never told a lie or cut a corner; Roger made a lasting impact on Barnet by living out ethical behavior in his everyday life. However, it was not until Barnet served in the United States Army following his graduation from Dartmouth that he began to fully understand and personalize ethics in his own life.
Barnet then directed his comments into how compromise is one of the biggest issues with ethics, urging the need for each individual to develop his or her own system for ethical decision making.  He listed ways to develop a personal system, including being a smart consumer of media, forming deep relationships and seeking out a mentor. Barnet suggested that audience members seek out the source of information, research a topic from an unbiased perspective and then develop a personal viewpoint. He also emphasized the need for building relationships with credible individuals for increased accountability. Lastly, by developing a relationship with a mentor who demonstrates strong ethics, a person can benchmark their own ethical progress and personal system.
Barnet also spoke on citizenship, sharing how the word "Builder" is inscribed on Roger Milliken's tombstone, indicating that part of ethics is building up the community where one lives. Barnet lives this out by serving on the Duke Endowment and the GSP Airport Commission. Ethics is not just making the right decisions, but also serving others.
So how do business ethics and corporate citizenship translate to other fields? There is no denying that ethical decision making and serving one's community are sound practices for all academic disciplines.
One field where ethics are absolutely necessary is education. For example, there could be a family whose parents recently lost their jobs; with no stable income, the student takes on more hours at an after school job to provide financial support. The parents cannot find a job, so the student continues to work late each night. Because the student's free time is consumed with working, his grades begin to slip. As the teacher inquires and learns why this student's performance is dropping, the teacher will be faced with some tough decisions. Should the student be failed because they are not meeting the required standards? Should the teacher find a way to help the student academically even though it requires more time and effort?  Having an ethical decision making process would help provide an answer to this scenario.
But ethics is not defined only by our decisions; it also incorporates service. SAM Club understands the importance of citizenship, which is why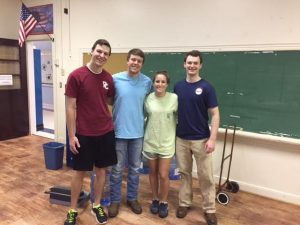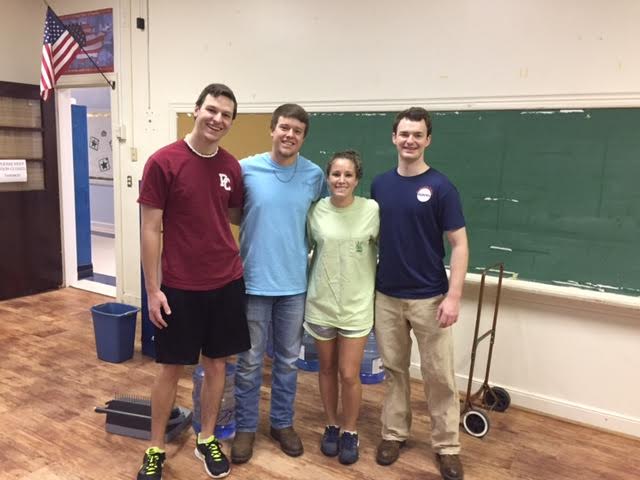 they completed their inaugural service day on January 21, 2017. Several members cleaned, organized, moved office supplies, and designed a meeting room for Thornwell High School. While SAM is just an academic club, it shows how service can be applied. In fact, Presbyterian College's motto of "While We Live We Serve" proves how the educational sector implements service through the variety of programs the school offers. For Presbyterian College, it is not about corporate citizenship, but academic citizenship!
In conclusion, ethical decision making and citizenship can be applied to all academic areas. No matter the career path, there will come a time when everyone is faced with an ethical decision and will need a personal system to act as a guide. People can also live out ethical behavior by serving those around them with their talents, strengths, and skills.  So whether it is a judge faced with a tough decision or a doctor serving as a medical missionary, ethics transcends all fields of study where everyone can benefit from a moral compass.