Omega Psi Phi Inducts New Members
On Saturday, April 22, the new members of the Omega Psi Phi fraternity were officially unmasked at their probate. They were three gentlemen who called themselves "The Legend of Doom:" Gyasi Yeldell, Rock Ya-Sin and Khari Rosier.
The probate, which was held in Edmunds Auditorium, began as each new member entered the probate separately, with music. The stage was covered with brothers who were already members of the fraternity. The show lasted an hour and 15 minutes and was a thriller from start to finish. The probate consisted of fraternity marches, poems, and songs that the fraternity holds dear and consider to be special aspects of the brotherhood. After many of the chants, the crowd and brothers cheered. The show also had comedy skits that kept the crowd interested and held their attention.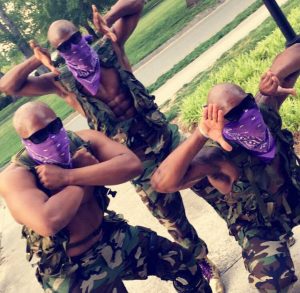 Before coming together to perform the chapter march, the three neophytes (the new members) were able to put on the official chapter shirt of Alpha Delta Omega. The show ended with the district march by the neophytes and finished with many different chapters around the Upstate area hopping to the fraternity theme song, Atomic Dawg.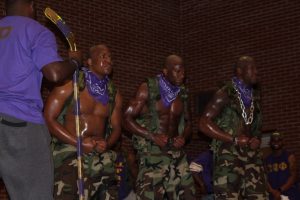 The Brothers of the Alpha Delta Omega Chapter of the Omega Psi Phi fraternity would like to thank everyone for coming out to the show and supporting the new brothers. For those who are interested in join Omega Psi Phi fraternity, please do not hesitate to ask a brother about the different requirements and qualifications.