The high note of homecoming week at PC
by Libby Fowler | Co-Editor-in-Chief
As homecoming week at PC kicks off, students' busy schedules only allow for so many activities. The games, contests, and fundraisers seem to never end — but one event that should not be overlooked is the upcoming concert hosted by the Music Department.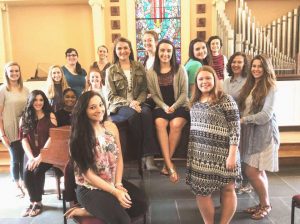 On Thursday night at 7:30 in Edmunds Hall, several of PC's musical ensembles, including Bella Voce, PC Ringers, Cantare!, and PC Choir, will give the audience a sample of a broad repertoire. The students couldn't be more excited to perform and support each other through their common passion for music.
The department is tightly knit, with many members being involved with multiple ensembles. Molly Clukey, a member of Bella Voce and vice president of PC Choir, is grateful to be a part of the Music Department at PC. "It has given me an outlet besides school to express myself musically and learn to be a better person outside of the classroom," she says.
Although musicians have the ability to make their performance seem effortless, the hours of individual and collective practice are almost too great to track. The current president of PC Choir and Cantare!, Doug Smith, has been looking forward to Thursday's show. "All four groups have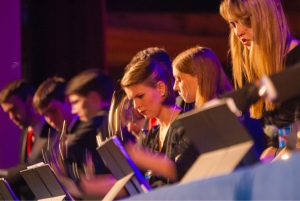 been hard at work throughout the semester preparing their pieces in countless hours of rehearsal," he says. "Dr. Stokes and Dr. Davis have selected some great music that I think the audience will enjoy just as much as those of us performing them!"
Another dedicated member of Bella Voce and PC Choir, Katelyn Shiley, reveals her anticipation for Thursday. "I'm both nervous and excited," she expresses. "For Bella Voce, this is our first performance of the semester."  The membership of this ensemble is smaller this year than last, but to Shiley this does not affect their potential in any way. "We know our stuff and we have great, dedicated singers in our group. We've got some great pieces to perform Thursday!"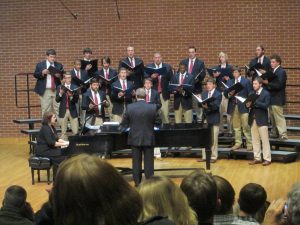 Musicians have dedicated hours of their time to prepare for the concert on Thursday night. Show your PC pride as you enjoy and support one of the campus's most talented departments during homecoming week!