Volleyball Highlights of the Season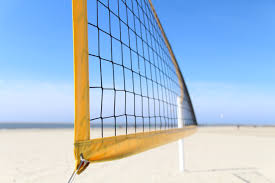 by Denise Devaney | Social Media Editor
The volleyball team took its first win over Delaware State with a score of 3-0 on Sept. 2 in Greensboro, NC. The women scored 25-12, 27-25, and 25-17 in these sets. Allie Wright also got her career-high kills of 17 during the sets.
Another win for the team gained another win that same day over North Carolina A&T with a score of 3-1. Three teammates had double-digit kills to give the Bluehose the win. They won the first two sets with 25-20 and 25-23 and the last set in a 25-17 victory.
The next win was over Morgan State Bears in Baltimore, Maryland with a score of 3-1. The sets scored as 19-25, 25-23, 25-17, and 25-20. Sophomore Erin Eulitz led the Blue Hose to victory with a double/double of 13 kills and 19 digs.
Volleyball won again over Charleston Southern on Sept. 19 with the help of Allie Wright and Erin Eulitz's combined 30 kills in the Big South opener at Templeton. The women won the first set with 26-24, the third set with 25-23, and the fourth set with 25-16.
Another win for the Blue Hose Volleyball team was over a major rival: Gardner-Webb. The team won the last three sets after losing the first set 25-22. Erin Eulitz brought up the offense with a career-high 18 kills in the game.
On Halloween, volleyball won all sets at home against the South Carolina State Bulldogs (25-10, 25-13, 25-18).  Erin Eulitz also had a double/double with 15 kills and 11 digs.
Despite losing two sets to Gardner-Webb, the Blue Hose came back and won the other three sets at home during their second match up against the Bulldogs on Nov. 4. Allie Wright had 15 kills and eight blocks that led the team to its third straight win and second straight Big South win at home.
Volleyball's regular season finale ended with a 3-0 loss to the Winthrop Eagles, where the Eagle's player Phoebe Wu had 22 kills.