PC welcomes Jacqueline Chiari as new Assistant Director of Student Involvement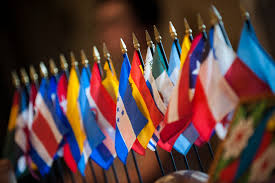 by Quinton Roof | Staff Writer
I recently had the pleasure of interviewing Presbyterian College's new Assistant Director of Student Involvement and Multicultural Programs, Jacqueline Chiari, or better known as Jacque. Jacque is from Cranford, New Jersey and attended the University of South Carolina, Columbia where she double majored in Marketing and Management. After graduating, she went on to get a Master's Degree in higher education from Florida State University. Before coming to Presbyterian College, Jacque was a summer intern at Coastal Carolina University where she worked with various different programs.
Some interesting facts about Jacque are that she once performed at a concert in Carnegie Hall while in high school, she has five tattoos and plans to add to them, and she has been to eleven countries outside of the US. Jacque is a great new addition to the PC family, and I would encourage everyone to go visit her sometime in the Office of Student Involvement.
As PC's new Assistant Director of Student Involvement and Multicultural Programs, Jacque works with three student groups such as the Student Activities Board, MSU, and Spectrum. Another one of her responsibilities is working with multicultural programs that are currently working on things such as Hispanic Heritage Month activities and voter registration programming.
Ja
cque found PC when she met Joy Smith at a NASPA Conference in Philadelphia. She had a phone interview, then an in-person interview, and the rest was history. When asked why she likes PC, she responded with "the awesome people here make my job fun." She also talked about how beautiful the campus is and how it was unique from the other larger universities that she has been at in the past such as USC, FSU, and CCU. Jacque finally feels as if she is getting into the groove of things and loves her job.
She plans to make Blue Pride Friday a bigger event and model it after CCU's "Teal Tuesdays." Jacque wanted to let students know "if you are interested in an event, don't be afraid to explore it even if you're the only one that goes in your friend group; it's a great way to meet new people and make friends. It can boost your confidence and [you can] have a great time as well" and "Don't be afraid to be weird."