PC Students Give Their Perspective on the Russell Internship Program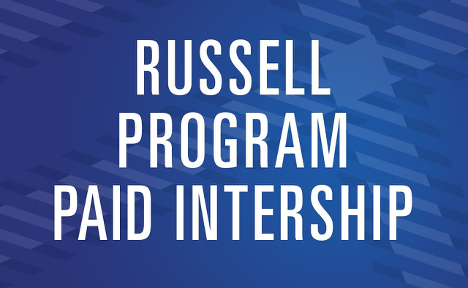 Students currently participating in one of the Russell Program Paid Internships give their thoughts on the challenges and exciting aspects of being involved in the program.
Internships can be really fun for someone to participate in. While an internship provides someone the skills that will be essential in the field they choose, it can also provide learning skills, relationships, and can even stand out on a resume!At PC, one internship program in particular stands out among its peers.
The Russell Program Paid Internship at PC provides students interested in communication and media the skills necessary to succeed in this field of study. Some of these skills include being involved within social media, creating graphics for sporting events, and making advertisements/videos for PC.
Although there are four paid Russell Internships this semester, two of the interns shared their perspective on being one of the few students chosen for the Russell Internship Program.
Matt Davis
Matt Davis, currently a senior at PC, said he got involved with the program based on the work he did last spring with the Sports Communications Department and the opportunities it provided to improve his skill set.
"I mostly got interested in doing the Russell Paid Internship because of the work I did last Spring with the Sports Communications Department. While working with them, I did a lot of work recording videos and editing what I shot into something that can be made available on social media, and I really loved it," Davis said. "So, when I found out that there was an opportunity similar to this one with the Russell Program that I could earn some money with while also cultivating my skills a bit more, I knew it was something I wanted to do. In many ways, it just seems like the logical next step to what I did last semester."
As for the work Matt does in the program, he says it is very similar to the work he did with the Sports Communications Department.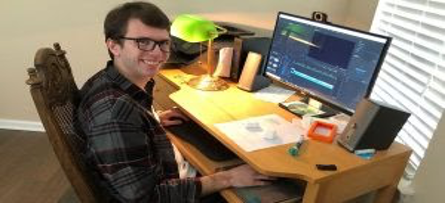 "This semester, I am working with the Athletics Department under the supervision of Dee Nichols, and my duties are pretty much what I did last semester, but a little more wide-reaching. It's a very flexible internship that involves me just working with Media in whatever form they need of me at any given time," Davis said.
Davis loves the work he is doing because of the people he interacts with, and also because of how passionate he is about completing excellent work for the Athletics Department and the skills that he has learned along the way.
"So far, I have had a lot of fun with the internship. I really enjoy the people I work with, and I'm doing a lot of activities and jobs that I'm passionate about. It's neat to work with different athletes and the heads of different sports and groups on campus, and I think that the internship has helped expand my social skills a bit more because I am put in the path of a lot of different people I didn't know" Davis said.
Davis recommends that anyone who is interested in pursuing media apply for a Russell Program Paid Internship next year to build their communication skills and get experience working in the media.
"I would definitely recommend the program to anyone who is interested in Media and learning new skills with the trade, as well as gain some experience in the field while still a student."
Marley Bickley
Marley Bickley is another PC student involved in the Russell Internship Program. She said that she got involved in the internship program after deciding to major in English with a Concentration in Communication Studies and with the encouragement of her professor, Dr. Philip Perdue.
"I decide to apply to the RPI program because I'm an English major with a focus in communication studies, and it's a fantastic way to build up a portfolio and be published in college, which will be a great help for applying to future jobs. Dr. Perdue also encouraged me to apply," Bickley said.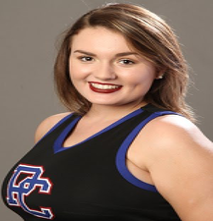 Marley says that what she enjoys the most about the internship is interacting with fellow PC students and building communication skills with the help of Stacy Dyer.
"I enjoy being able to work on articles on various topics, interview students and other people involved with PC, and work on my professional development skills," Bickley said. "I absolutely love working in this program! I have learned new writing styles, great tactics to take on an interview, and how to format articles. Stacy Dyer, my boss, is great at giving advice and criticism to better me as a writer."
Marley agrees that anyone who is interested in becoming a English-Communications major should apply for the program.