Do you want to attend law school?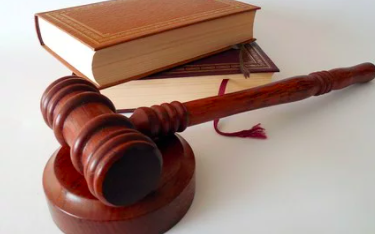 Are you considering becoming a lawyer following graduation? Would you like to educate yourself more about the law?
Then law school might be the right place for you.
On Monday September 28th, Presbyterian College hosted a law school workshop at the Harrington-Peachtree Center for students interested in going to law school following their graduation from PC. 
At the workshop, Dr. Erin McAdams of the Political Science Department and director of the Pre-Law Studies Program discussed the information necessary to decide whether you should attend law school. 
McAdams stated some of the good reasons to go to law school: to study and practice law, advance your career, help others by representing them, and to advance social change.
However, McAdams recommended that students not go to law school simply because their parents want them to be a lawyer because they think it is a "good job".  It is also not a good idea to commit to law school if you don't know what to do after graduation but want to make a 6-figure salary.
If law school is something you have a passion for, according to McAdams, the best place to visit is PC's Career & Professional Development Office here on campus, where you can speak to a professional that can help you find a career that motivates you. One way the department helps students is through the Pathway U Assessment.
McAdams showed students the Pathway U Assessment and asked several questions, such as "What type of career interests you?", "Would you succeed in law school?", "Are you realistic about the job market and debt?", "What are the trends in the legal professions?".
Law school is a professional school designed to train students for specific career paths. Careers in this legal profession include lawyers/attorneys, house or government counsels, judges, or law school professors. Non-legal careers that may benefit from a law degree include non-profit sectors, business managers/CEOs, politicians in public service, journalists, educators, real estate agents, and development and estate administration. 
Careers that do not require a law degree include paralegal/legal assistants, criminal justice positions, magistrate judges (in South Carolina), social workers, and arbitrators/mediators.
A few specific degrees you could earn in law school include a master's in legal studies, sports law, environmental law, public policy or public administration, business administration, and social work.
Students in law school face many difficult challenges. Among the challenges are reading lengthy and complex passages, thinking logically, competitive learning environments, and time-management skills. 
As for salary, the median salary for new lawyers (0-5 years) is $70,000 per year and the median salary for all lawyers is $123,000 per year. The average debt for law school graduates is $145,500, including undergraduate loans up to $20,000, and the gender gap in pay is 76 percent on average.
The key, according to McAdams, is the LSAT score and undergraduate GPA. Attending non-accredited schools or the lowest ranked schools is a very poor investment as well.
The number of law applications on campus are starting to increase. Approximately 95 percent of PC students who apply to law school get into one or two of their top choices with financial aid. Legal assistants, court administration, and meditation positions are expected to be the fastest growing  careers in the legal profession within the next ten years.
The next steps for students who may want to go to law school are to make an appointment with Career and Professional Development, take a pre-law course, talk to legal professionals, and consider an internship.
As for success, McAdams recommended that students select a major they love, keep their GPA up, and get involved in organizations/extracurricular activities that develop leadership. For juniors and seniors, she also advised them to take a course in Logic (possibly Phil 205) as they begin preparing for the LSAT.
Lastly, the test scores from the LSAT determine the financial aid you will receive, and is good for five years. Scholarships are available through the law school itself (merit and non-merit), and loans can be forgiven if you are working in a nonprofit organization.