Pandemic alters Commencement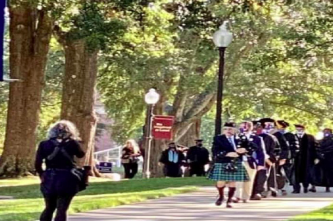 Presbyterian College hosted its 175th commencement ceremony on Saturday, October 3rd. The commencement ceremony was unlike any other that has been held in the past, due to the Coronavirus Pandemic. While PC was able to hold an in-person ceremony, specific guidelines had to be followed to ensure safety of alumni, students, and guests at the event.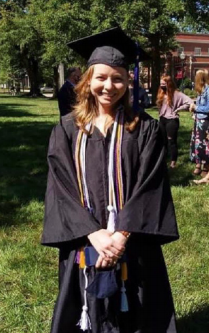 Undergraduate students may have noticed stickers along the sidewalks from Neville to GDH. These were used to designate where graduating seniors were to stand and ensured they were properly socially distanced. Similar precautions were taken with the seating arrangements that were set up on the lawn in front of HP and Jacobs. Due to the number of chairs set out, not every seat was a full 6-feet apart. In some instances, chairs were as close as 2 feet to one another. Luckily, guests took it upon themselves, during the event, to maintain a 6-feet distance from one another by skipping seats. The social distancing, however, was quickly ignored once the ceremony concluded, but guests were required to keep a face covering on throughout the ceremony and when taking pictures afterwards.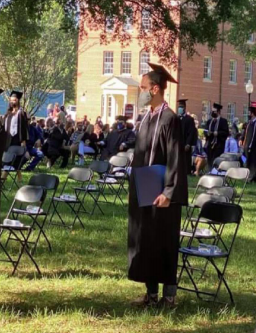 Regardless of any shortcomings, Presbyterian College was able to provide closure for their students who had missed the original graduation that was scheduled for May 2020, due to Covid-19. New alumni were able to say their goodbyes to one another, faculty, staff, and their time at Presbyterian College. "Even though it was late, I thought it still meant a lot and has finally closed the hole Covid left last semester," said Quinton Roof, class of 2020, when asked what commencement meant to him. 
While PC's Covid guest policy limited the festivities, students managed to find ways to safely see one another again. As Denise Devaney, class of 2020, stated, "I'm glad PC made graduation possible for all of us 2020 seniors; it was nostalgic to be back on campus after being away for 5 months."