Getting to Know New Presbyterian College President Dr. Matthew vandenBerg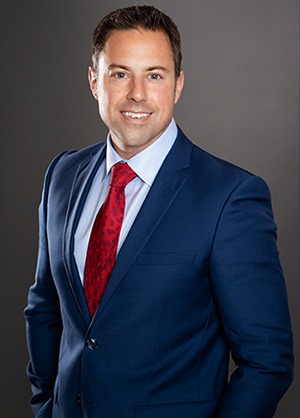 You might have seen him walking around campus convincing people that Facebook is better than TikTok, or with his children and golden retriever at Springs. 
There's officially a new president in place at Presbyterian College.
Dr. Matthew vandenBerg is Presbyterian College's 19th president. Dr. vandenBerg began his duties back in January. VandenBerg, who was selected out of a rigorous applicant field, comes from Alma College in Alma, Michigan. At the school, vandenBerg was the vice president for advancement and external relations, in which he helped the school earn money through successful fundraising events. 
For Alma College President Dr. Jeff Abernathy, he's happy to see his former employer take the next step in his collegiate administration career. 
"I'm not surprised at all that he has become a college president. He has prepared for this step, in many ways, for his entire career. Dr. vandenBerg was a key leader for Alma College, his alma mater, in the past five years and we are all pleased for Matt, and for PC" Abernathy says.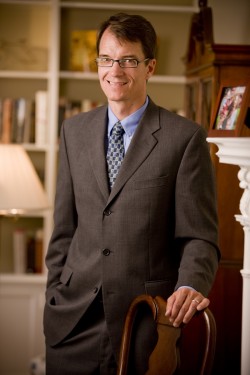 For vandenBerg, the idea of being a college president has been his dream from a very young age.
"I have known since I was 21 that I wanted to be a college president.  This is my dream job, and I believe it is my calling.  Every step I have taken in my career has been guided by this sense of calling.  
"When I started considering presidential opportunities, I primarily looked for three things: 1. The chance to have a significant impact, 2. An institution with a values-based educational and operational model, and 3. A campus culture where my background, strengths, and personality would be well received.  Early in the interview process, I sensed that my … style, and goal orientation could provide a strong match with PC's needs.  My wife, Melissa, and I knew when we came to campus and met some of the people that this was the ideal new home for our family" vandenBerg says.  
After working with vandenBerg, the Alma College president believes that he'll bring unique skill sets and leadership to Presbyterian College's campus, and President Abernathy believes he will have a positive impact on the students.
"Dr. vandenBerg brings a broad understanding of the opportunities, and the challenges, for higher education today. He is creative and entrepreneurial at heart. He will be a high-energy, student-focused president, working tirelessly for the future of PC," Abernathy says.
Dr. Michael Nelson, history professor and chair of the Faculty Senate at Presbyterian College, played a big role in vandenBerg's hiring. Because of confidentiality agreements, Nelson cannot go into detail about the hiring process. However, Nelson admits that he knew vandenBerg was the right person for the job.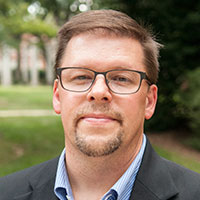 "The short answer to why Dr. vandenBerg was selected is that he was the strongest candidate.  He has ample experience with fundraising, understands small, private Liberal Arts colleges, has been a champion of diversity, equity, and inclusion, and, finally, is extremely personable" Nelson says.
Completing his first few weeks on the job, the newly elected president said that he has enjoyed meeting the students, faculty, and staff he's seen around campus.
"I am extremely impressed with the poise, dynamism, passion, intellect, and friendliness of our students.  They are incredible people, and I want to meet every single one of them.  Melissa, Jackson, Sylvia, Honey, and I love spending time with them.  It's the best part of my wonderful job.  
"I am also deeply respectful of and thankful for our faculty and staff's commitment to student success.  Moreover, I am excited by the openness I perceive on the part of faculty and staff to chase greatness, challenge norms, and act boldly.  We are going to do some exciting things together as a community" vandenBerg says.
As for the hiring process, Nelson said that the college used a search firm to help identify the top candidates that applied for the job.
"The process itself was a fairly interesting and elaborate one. To begin, PC employed a national search consultant firm who essentially worked with the committee from the beginning to end in landing the right candidate.  Basically, the search firm assists with identifying the position description, it assists in recruiting applicants, both those who are actively looking for a position, as well as those who might not be currently looking for a new job" Nelson says.
Following this, the top semi-candidates were selected and taken for an interview outside campus, where they explained why they would be the best choice for Presbyterian College's 19th president. 
"Once the application pool was populated, and I'll just say that PC had a very large number of applicants, the search firm led the committee in a number of meetings in which the pool was gradually pared down.  Once semifinalists were chosen, all of whom were very impressive, the committee conducted off-campus/neutral site interviews in which we met for approximately 2-hours with each individual candidate. As you might guess, it was an exhaustive and exhausting search process" Nelson says.
As for challenges, vandenBerg knows that Presbyterian College is facing similar challenges to other schools in the state. However, his plan is to focus on what the school has to offer to students that are interested in furthering their education at PC.
"These are challenging times for smaller colleges like ours.  We face an array of headwinds like rising costs, understandable questions about the value of a college degree, and rightful concerns from families about college affordability.  Students have an enormous number of choices – about 60 colleges, universities, and trade schools to choose from in South Carolina alone.  
"Having said that, I think we have terrific opportunities to explain clearly and confidently to prospective students and families why PC is the ideal choice for many students.  In other words, how is PC different from other institutions, and what can students experience and receive at PC that they can't get anywhere else?  Right now, I think we have a very good value proposition that we can transform into a phenomenal one if we work together as a community and act boldly, creatively, and with a shared sense of purpose" President vandenBerg says.
When asked for a word to describe our new president, Abernathy couldn't come up with a single word. Rather, he needed multiple words to describe what vandenBerg will bring to his position at PC.
"I couldn't begin to reduce my description to a single word. Words I'd have to choose from? Thoughtful. Forward-thinking. Energetic. Driven. Passionate" President Abernathy says.
Even though the search for a new president took a lot of work to conclude, Dr. Nelson is convinced that Dr. vandenBerg was the perfect choice for the college.
"As a result of this hard work, in the end the search was one that proved to be quite successful.  Without a doubt we landed the best candidate and I am elated about Dr. vandenBerg serving as PC's 19th president. I fully believe that PC has a very bright future under his leadership" Nelson says.
As the 19th president, vandenBerg wants to have a positive influence on each student's success at Presbyterian College.
"I want students to feel that I am approachable and a partner in their success.  It is my honor and privilege to serve them and to be a champion for all members of our campus community.  I figure I have already met a few hundred students and want to get to know every one of them!  My family and I plan to be highly visible and engaged across campus, so if you see us, please come bump elbows with us and say hi!" President vandenBerg says.