vandenBerg Optimistic About Future PC eSports Program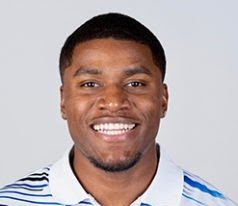 Presbyterian College is home to a number of sports programs on campus, ranging from football to intramural sports. Now, with the hiring of PC's nineteenth president, Dr. Matthew vandenBerg, the college will also gain a new sports program: eSports.
After much talk around campus over the past year since vandenBerg's arrival, PC's grounds will now be home to an eSports program that is in collaboration with Clinton High School, Laurens District 55 High School, and communities throughout Laurens County. The announcement was made during vandenBerg's presidential inauguration, as part of an effort to make the college one of the best liberal art schools in the country.
"At the inauguration, I spoke of the opportunity for PC to better define our distinctiveness and to pick a competitive niche, to act boldly and intentionally, and to win.  We're engaged in a strategic planning process that will help us to define an authentic, valuable, and defensible competitive position," vandenBerg said. "I believe PC has a unique chance to distinguish itself for its historic strengths and continued work in service and interdisciplinary problem solving."
PC has already made great strides as it pertains to interdisciplinary achievement, but in order for the college to truly embody the values of service and liberal arts, we must work together to expand social engagement and collaboration. 
"I also would like to see PC become one of the most fun and socially engaging small colleges in America.  Doing so means staying attuned to students' needs and operating on the leading edge," vandenBerg said. "I've spoke with a lot of gamers on our campus who were excited about esports, and I know more and more prospective students are interested in competitive gaming as well."
Presbyterian has had multiple gaming events on campus, but never anything on the competitive level against other schools.
In an article written by ESPN in 2018, more than 100 colleges and universities across America have participated in competitive eSports gaming and are continuing to grow. In South Carolina, Coker College (Hartsville), Limestone College (Gaffney), USC-Sumter, and USC-Union were the only in-state schools with an eSports program at the time of publication. With such attention being brought to this innovative sport, vandenBerg believes that it's paramount for PC to get into the eSports arm's race.
"Adding esports seems like a no-brainer.  The esports industry is growing in explosive fashion, and programs are proliferating around the country," vandenBerg said. "I recently read that in 2016, there were only a couple of dozen programs at colleges and universities.  Today, there are closer to 300 of them in North America."
One important factor to consider for the future of our infant eSports program is that the team needs qualified leaders. With that in mind, Tyrelle Appleton will lead the effort to establish a strong eSports program for PC. 
Not only does Appleton have experience in leading competitive gaming, but he is also known for his success in tournaments, including getting a feature on ESPN's Twitch Channel and serving as a brand ambassador for Major League Gaming. 
With Appleton at the helm, PC recently bought the historic Capitol Theatre in Laurens, where the eSports program as well as the local high school will hold practice and tournaments.
Dr. Stefan Wiecki of the history department also played a crucial role in the hiring of Appleton, according to vandenBerg, and knew from the get-go that Appleton was the right fit for the program.
"We formed a search committee with faculty and staff members, and I'm grateful for Dr. Stefan Wiecki for chairing that committee. We posted the position with numerous relevant organizations, including the National Association of College Esports (NACE). Our national search produced a range of candidates, and Tyrelle's name rose very quickly to the top," vandenBerg said. "He brings invaluable experience in building college esports programs, he is an award-winning entertainer and gamer, and he has a magnetic personality that I think will resonate with students." 
"I believe Coach Tyrelle Appleton will help us to field an exciting and successful program, and the Capitol Theatre will probably be one of the coolest gaming facilities in the Southeast, if not the country," vandenBerg added.
As of right now, the eSports program is scheduled to launch in fall 2023, but vandenBerg believes that the popularity of eSports will grow on campus in just a matter of time.
"Our goal is to launch competitive eSports in fall 2023. I sense that Tyrelle will try to engage students on campus even sooner," vandenBerg concluded.