Winter Weather Storm Essentials
5 Things To Have In Your Dorm In Case Of A Winter Weather Storm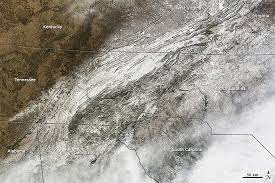 Do you feel unprepared for winter storms and don't know where to start? 
When it comes to unexpected winter weather storms, it is essential to ensure you have the right equipment to help you prepare before emergency strikes. As college students, there are probably dorm essentials you have not thought of because there just hasn't been a need…until you came to college. 
Don't worry! We've got you covered! Below are some dorm-friendly items to have handy when the next winter storm comes blowing in. 
Plan for an Alternative Heat Source
If the power suddenly goes out, you will need to find an alternative heating source. A good solution is to have wool or imitation wool fabric. If you are allergic to wool, cotton or synthetic wool is best for comfort and trapping heat. You can also pile multiple layers of covers/blankets on the bed to keep a warm temperature. 
Turn on the Lights
I know what you're thinking: you can't turn on the lights if the power is out. But have no fear, flashlights are here to save the day! Swiss Tech Klassich 8-inch is a premium LED flashlight with a rechargeable battery. It has two brightness settings and a flash setting. The flashlight handle has a completely rubberized grip with a premium honeycomb texture. Whether you're hitting the trails or preparing your home for a winter weather storm, the Swiss Tech Klassisch flashlight will bring you style and functionality. So the next time you're wandering down the hall when your dorm lights go out, you can fashionably light the way to your next destination. Whatever flashlight you choose, make sure it is the right one for you. 
Food and Water
Of course, you may get hungry or thirsty. It's best to have plenty of snacks and drinkable water. We recommend having at least two weeks worth of water bottles and non-perishable food if the power isn't restored for several days. Another option is MRE or Meal Ready-to-Eat packets for easy cooking and storage. 
Rechargeable Battery/Portable Charger
To make sure those flashlights are working properly, you'll need batteries or a portable charger to keep your flashlight and other electronics charged. It's wise to choose a portable charger that boasts appropriately high voltage to charge your phone or other devices, without burning your battery. Speaking from experience, it is not recommended to lose a source of entertainment or communication during dangerous weather. 
Emergency Radio
Who would have thought the radio would be so handy in 2022? FosPower Emergency Weather Radio is a portable radio and charger, which is super convenient to have on-hand during a winter weather storm. A battery-powered or solar-powered radio is an excellent keepsake for up-to-date weather tracking, music, and radio shows, all of which are important for getting the latest updates on winter storms and providing yourself with much needed entertainment. 
Now that you've prepared for the weather, it's time to stock up and create emergency kits for every storm season. 
If you would like to know more about creating an emergency kit, follow The BlueStocking on social media and stay updated on our website for more information and articles.