New Semester, New Quarantine Procedure: Changes in CDC Guidelines Reflected in Campus Policies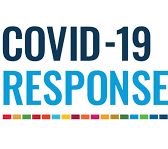 Returning from winter break led to a slight increase in COVID cases on PC's campus initially, but active cases are once again at a low number and have been for the last few weeks, alluding to a hopeful outlook for this semester to remain in-person. 
The PC COVID-19 Dashboard is available for anyone to access, giving them the opportunity to check out the number of active COVID cases on campus at any given time and from any day in the Spring semester so far.
The number of active student cases is an indicator of students who still have COVID and are still in isolation–this number is not indicative of the number of cases that occur each day. When the active student cases reached their peak of 38, for example, that did not mean that there were 38 new cases that day, but that the number of students who were isolated was 38 at that point in time.
The dashboard also shows the current number of students who are symptomatic and awaiting results from COVID tests, the cumulative number of COVID cases throughout the school year, and the number of students who are quarantining, either on campus or off.
Quarantining is significantly different this semester than in previous semesters – the CDC has lowered the number of days that people who are exposed to COVID or have tested positive for COVID have to quarantine from the initial fourteen days to five days, with a positive test date corresponding to day zero of the five days. 
Those who have to quarantine do, however, have to wear a mask whenever they come in contact with another person for 5 days post-quarantine/isolation, meaning that precaution is necessary for a total of ten days following exposure and a positive test result.
In terms of in-person classes, this is great news; this sizable decrease in quarantine days means that student absences due to quarantine and isolation is much less disruptive for both students and professors, which is a good omen for PC students and faculty.
"At our highest peaks in Fall 2020, our quarantine and active case numbers were double or triple the number of cases we are seeing at our peaks now," Drew Peterson, Dean of Students, said. "Also, the isolation and quarantine period at that time was 10-14 days, while the CDC now recommends at least 5 days of quarantine or isolation followed by an additional 5 days of diligent mask wearing and distancing from others.  With the smaller numbers of cases and the shorter isolation and quarantine timeline, continuing in person is a lot more feasible than at times earlier in the pandemic."
Students who are close enough to get home are still encouraged to go home to isolate due to limited space on campus for isolation.
"If a student has already tested positive or knows they have been exposed and need to quarantine, and they have the ability to get to their home or someplace off campus, they're welcome to go before we talk on the COVID hotline," Peterson said. "They don't have to wait on that conversation first. We can talk once they have reached their destination."
For those students who are close enough to go home but have circumstances that make doing so not possible or not ideal, there are accommodations that could be made for students in these situations, Peterson emphasized. 
However, there is no way to test out of quarantine–since it's possible that one could test positive at any point throughout the ten days following exposure, a negative test during any of those ten days won't prevent a student from having to quarantine. The only way to avoid quarantine, according to the CDC, is if a student received their second dose of the COVID vaccine more than two weeks and less than five months prior to exposure.
Despite the shared desire among students to avoid quarantine, being honest about one's symptoms and likelihood of having COVID is imperative for their own safety as well as the safety of others on campus, and reaching out to Residence Life is the best way to do this.
"The one thing that's really important to stress is that if students are missing classes because they are symptomatic or waiting on test results, they need to call the COVID hotline. We will walk them through all they need to be thinking about and assist with providing their professors with an out-of-class notice," Peterson said.
"If a student tells their professors that they are missing class for reasons related to COVID, the professors expect that the student has called to talk with us so that we can provide official confirmation that the student has a reason for being absent," Peterson said. "Remember that faculty maintain their own policies (usually found in your syllabus) related to class absences. Our notification is not an excuse, but it does provide confirmation that the student had a legitimate reason for being absent." 
Due to the low number of active cases, Peterson said that there currently isn't any plan to make in-person or on-campus events virtual. The desire to remain in person is strong in faculty and staff as well as students, and Peterson is confident that, with students continuing their cooperation, this will be possible to achieve.