Opinion: Environmental Issues Plague Greenwood
Over the last century, science has revealed that the factories in our towns are dangerously polluting the environment. 
Greenwood, South Carolina used to have a big industrial background, and we still have a lot of factories. Many of the factories that I have seen in my town have something to do with trees. As we all know, trees produces the oxygen necessary for us to breathe. Unfortunately, these factories raise some concerns about the air quality in our town due to cutting down trees and polluting our environment. 
Since I was younger, I have seen half of the trees disappear in my town. It is painful to watch logging trucks drive around knowing our tree population has decreased tremendously throughout the years. To me, this is a serious problem for the air quality in Greenwood, and I wish it was more debated than it is now. 
I propose two things to help improve the air quality in Greenwood: decrease production of wood and increased safety equipment. 
An article from James Hicks in the Greenwood Index Journal reported specifically about one factory, Enviva, that has been raising some concerns about the air quality in Greenwood. Enviva is the world's largest producer of industrial wood located on S.C. 246 near the lake. The plant has a history of violating the safety laws from DHEC and has been charged for these inconveniences. A big concern is the wood dust, which is dangerous for the workers and the people who live around the plant. Many environmental groups agree that strict measurements should be placed, and better equipment should be made for the sake of those around the factory.
Another article in the Index Journal by Adam Benson reported about the Enviva factory and its health concerns. In the article, Alectron Dorfman, president of Lakelands Citizens for Clean Air, discussed the need to protect Greenwood forests because they helped to provide clean air to the surrounding city. Last year, Enviva was granted expansion and is now able to produce ten times more wood than before. This is not only a problem for air quality in Greenwood, but the communities around it.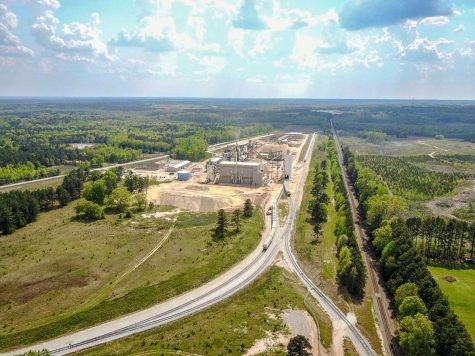 Greenwood is known most for Lake Greenwood. The personal history of Lake Greenwood, as I have been told, is that it is a manmade lake mixed in with the Saluda and Reedy Rivers. Since these water streams are uphill from Greenwood, all the pollution and environmental degradation flows down into Lake Greenwood. 
When I was younger, I used to water tube in Lake Greenwood, but I noticed that I would always end up sick after such occasions. The lake would be lined with piles of trash floating around from littering or personal trash cans from residents who lived on the lake, along with oil spills from boats and chemical runoffs from nearby lawns. 
I do not swim much in Lake Greenwood anymore, but I still hear stories of people getting sick and getting cut from glass or rusted metal in the lake. Unfortunately, it seems like the only solution is to drain the lake or find a way to increase water flow down to Lake Greenwood. 
Lake Greenwood does not serve as the water supply for Greenwood, but locals still swim, fish, and live around the lake, and for these reasons there should be caution signs placed around the lake to warn people about the hazards that lie within. Not surprisingly, reports show that Lake Greenwood's water quality is barely passing. The Reedy River is part of the Greenville metropolitan area, and it runs about 40 miles into Lake Greenwood. Because the Reedy River feeds into Lake Greenwood, all the runoff from rural lands, as well as the trash picked up on the sidelines, eventually finds its way into the lake.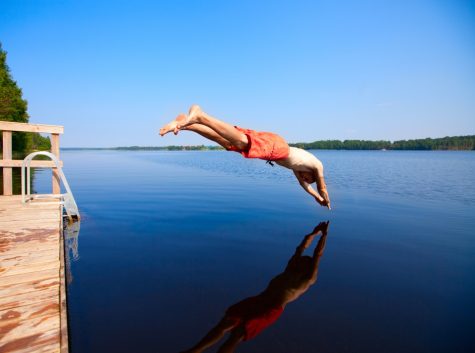 Storms and floods do not help with the issue of water waste in Lake Greenwood. When storms increase, water quality decreases. Storms make these water areas harder to manage, and the result is billions of dollars worth of expense and an increase in water loss to achieve cleanliness. So far, the removal of water has done very little for Lake Greenwood, but has helped balance the Reedy river.
Reports show a series of heavy metals and sediments have been found in Lake Greenwood, which is usually the result of flooding events. Current statistics show that the lake has improved in cleanliness from past years, but this does not explain why the lake has been polluted for so long without intervention or why citizens have not been warned about the harmful effects of utilizing the lake for recreational purposes. 
Even though it is my home, Greenwood is not a safe place environmentally. Everyday people are protesting to save the trees and the lake in Greenwood. Despite all the issues in this town, I believe one day the town of Greenwood will get better if we continue fighting for a healthier environment.