The Rise of Monkeypox: South Carolina DHEC Talks Threat of Disease to College Students Across the State
Since its discovery in May earlier this year, the monkeypox disease has been making its way across the world and more recently, into South Carolina. With 129 reported cases in the Palmetto State, the state's Department of Health and Environmental Control is trying to spread the word about the virus.
The agency held a news conference Wednesday afternoon to talk more about the general overview of the disease, including remarks from DHEC's own Dr. Jonathan Knoche. 
While the risk could be frightening for some considering that there isn't a lot of data about monkeypox in general, Knoche noted that the risk to the public remains low at the moment.
"We don't have a lot of good data about the long-term consequences of monkeypox infection. However, it looks like once most people get rid of the infection, they can go back to normal functioning, in comparison to COVID where people could experience long-term symptoms," Knoche said.
Currently, people with monkeypox can experience a wide range of symptoms, such as rashes and lesions over a period between 3-17 days and must face isolation until their symptoms are gone. Within these, lesions from the virus can become deep-seated and cause individuals to develop large spots throughout their body as a result.
Despite the scary symptoms, Knoche explained that the transmission of monkeypox is a lot less low since transmission is only spread through a prolonged skin-to-skin contact with an infected person. 
The doctor also explained that the risk of death is much lower when comparing data to other viruses.
"In South Carolina, for the number of people who have had COVID between the ages of 18-34, there have been around 470,000 cases and 239 deaths in that population. We have had around 20,000 cases of monkeypox in the U.S. and only one death in Texas that we are awaiting confirmation on. So if you look at the numbers, COVID is about ten times more deadly than monkeypox," Knoche said.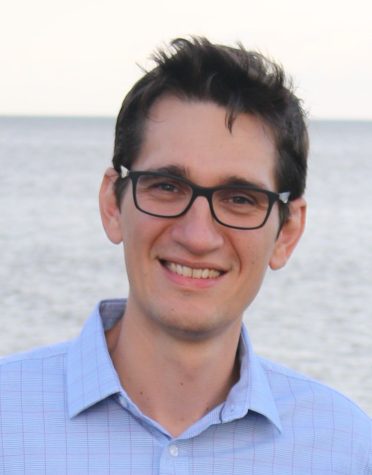 That isn't to say that not all groups could be impacted.
According to data presented by DHEC and Knoche, members of the LGBTQIA+, most notably with gay and bisexual men, are experincing more cases of monkeypox due to increased exposure of close-skin contact. 
While important to spread the word about the disease, a major factor according to Knoche is trying to be supportive without being insensitive. He also says that it has nothing to do with a person's sexual orteintation.
"We have recognized that there is a stigma in the LGBTQIA+ community and that's a real risk in South Carolina. I think by providing accurate information about what's happening in objective ways and to not try and isolate anybody, but to communicate how a disease is spread and where we are seeing it occurring in South Carolina and in that population," Knoche said. "We also have to be creative in sending a message coming from a trusted source, whether its pride groups or health-care providers, where the highest risk group would be getting this information."
The good news though is that help is on the way.
To help these groups infected by monkeypox, DHEC is expanding vaccine eligibility for those who have an infection or have had HIV-practices with information provided on their website. As of right now, those are the only groups eligible for the vaccine.
Additionally, the agency is also informing institutions and pride groups across the state on how to prevent the disease from spreading and catching on to others, something Knoche believes will be the key point in containing any virus that affects South Carolina.
"We're at a place right now where we are trying to contain the spread. We haven't seen the numbers rise drastically and our numbers are smaller compared to other nations, so we are really trying to keep it together right now," Knoche said. "In South Carolina and across the country, we are primarily trying to identify cases and provide vaccines where cases are occurring to prevent additional spreading as an endemic disease."