Teacher of the Year: PC Graduate and Clinton Native Receives Top Honors from Laurens County School District 56
Throughout its 142-year history, Presbyterian College has had a strong reputation of its graduates making an impact in the world through a liberal arts education.
Sometimes, that impact can be felt locally.
Seven years after graduating from PC, Olivia Gardner ('15) won the Laurens County School District 56 Teacher of the Year award in August. Gardner, who also attended school in Clinton, is an 8th grade science teacher at Clinton Middle School.
"Olivia Gardner represents the very best qualities we seek in our teachers in Laurens County School District 56. She has enthusiasm, expertise, and energy to get the very best from her middle school students," David O'Shields, school superintendent of Laurens County School District 56, said in a statement.
For the former Blue Hose, while she will have a strong award attached to her name, she also loves making an impact on her hometown.
"I've enjoyed teaching at Clinton Middle School because Clinton is my home. I grew up here and my family has profound roots here. Teaching the kids of my home community is really rewarding because I feel like I'm positively impacting the community that raised me," Gardner said. "I love Clinton and I want it to thrive, and I feel like helping to provide Clinton kids with a good education contributes to that."
Despite this amusement, Gardner wasn't sure at first if she wanted to get into teaching.
She graduated from PC in 2015 with a major in biology and a minor in chemistry, but didn't know where to go afterwards. Needing a job, Gardner took an opening as an eighth-grade science teacher at Clinton Middle School. 
Despite planning to stay at the school for no more than two years, she eventually fell in love with her job and decided to pursue a career in education.
Ever since that deciding factor, Gardner has one goal she has in mind whenever teaching her students about the science curriculum.
"My goal every day is to put in 110% effort and provide my students with the best science lessons I possibly could and to also provide them with a consistent, nurturing, safe, and loving classroom environment where they can learn, feel valued, and be cared for. That's my goal each and every day," Gardner said.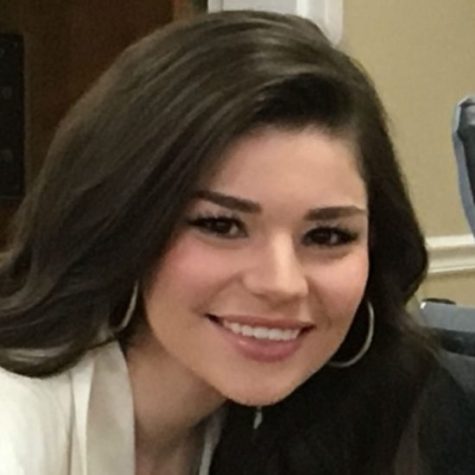 Eventually, her hard work and dedication in the classroom caught the eye of her bosses, which allowed her to be nominated for the Teacher of the Year award. After winning, Gardner was truly shocked when she received the honor since she not only didn't expect to become a teacher, but also the appreciation from the district for giving her an amazing opportunity.
As one of many recipients of the Teacher of the Year award throughout many South Carolina school districts, Gardner will once again be nominated, this time as the South Carolina Department of Education's Teacher of the Year award.
However, the former PC student gives credit to all of her former professors for helping her reach a high point in her education career.
"PC is full of amazing people and wonderful professors who know you by name and really care about you. You really don't find that at every school," Gardner said.
Additionally, she also recommends to all current and future Blue Hose students to appreciate their time in Clinton, while also being flexible in their career path despite what they originally intend to pursue.
"Always appreciate it while you're there and learn all you can from them [the professors]. Don't worry too much if things don't go like you planned for them to. I've found that life rarely turns out how you think it's going to and that's okay. I never planned to be a teacher, and for a while, I didn't plan on living in Clinton as an adult. But if my life had gone the way I had planned for it to, I never would have become a teacher and found a career that I'm successful at," Gardner said. "I also wouldn't have met my husband, who also works in education. In reality, I've found that life takes twists and turns and doesn't always turn out how you think it's going to, but don't worry. A lot of times, you end up with something way better than what you had planned for yourself."