New Faces in Town: Blue Hose Acrobatics & Tumbling Team Welcomes Two Key Coaches to Lead Program
The Presbyterian College acrobatics & tumbling team are preparing for a new season, alongside the addition of two new coaches.
Kara Christian and Sierra Bombard will now be in charge of overseeing the Blue Hose acrobatics & tumbling team, with Christian serving as the head coach and Bombard as the assistant coach. The move comes after Amber Morrell, PC's first acrobatics & tumbling coach, walked away after the 2022 season.
Christian and Bombard were chosen after an extensive search process with coaching candidates in mind that could provide the team with stability while fitting in the program's standards and values.
"PC felt like home. The people were so genuine and it just felt like a special place to me," Christian said. "It's been a goal of mine to be a Division I coach and with the school feeling like home and giving me the opportunity to be a Division I coach, it aligned perfectly with my goals!"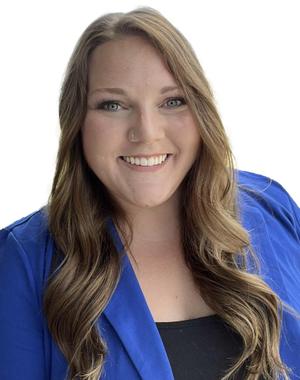 Christian has had a background in the world of acrobatics & tumbling for the past several years.
The Tennessee native did competitive cheerleading growing up before attending King University from 2012-2016, where she served on the school's acrobatics & tumbling team. Afterwards, Christian help start Erskine College's acrobatics & tumbling team in 2019, before the program disbanded shortly after due to the COVID-19 pandemic. 
During her time in the coaching profession, Christian has coached two National Collegiate Acrobatics & Tumbling Association All-Americans, seven First Team All-Conference Carolinas selections, and 38 NCATA Academic Honor Roll recipients.
As for Bombard, she also has strong experience within the acrobatics & tumbling field.
Bombard participated in Limestone University's acrobatics & tumbling team and earned a number of accolades throughout her career for the Saints, including being named to the 2019 & 2020 NCATA Academic Honor Roll as well as being a one-time recipient of the Conference Carolinas Athlete of the Week award.
At PC, she'll try to translate her successful athletic career into the coaching realm.
"I took the job at PC because it allowed me the opportunity to continue to work in the sport of acrobatics & tumbling, which I am extremely passionate about, and allows me the chance to help create a positive atmosphere for women in athletics," Bombard said.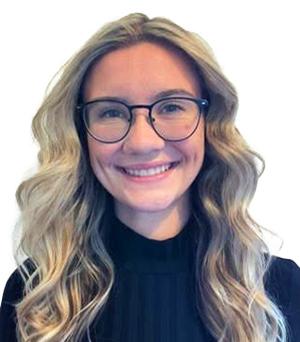 Heading into 2023, both coaches will face the task of building a program in its fourth year of existence as well as trying to get the best out of their current roster each and every week.
As of right now, Christian's focus is to build a strong culture while also seeing the true potential that the Blue Hose program has at its doorstep. 
"My goals for this season are to build a strong team culture and family while instilling confidence in each of my athletes. For the future, we are working very hard continuing to build this program, and we plan to build a strong one that focuses on academics, athletics, and the overall well-being of our student athletes," Christian said. "I have watched and supported this team since the beginning and have seen the hard work and effort these student-athletes have put into creating this legacy. I see the potential and the heart this team has for this sport."