Presbyterian College's Survivor Challenge Looks to Bring Fun and Exciting Activities to Campus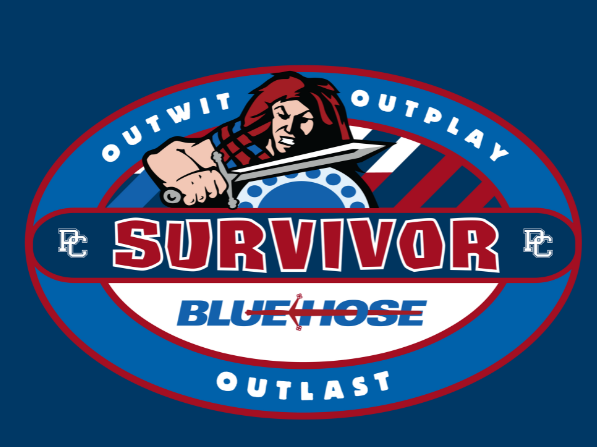 Ever since the end of the COVID-19 pandemic, students at Presbyterian College have not participated in intramural sports as much as they used to. 
To increase more activity among intramural activities, PC's student involvement office has decided to recreate a familiar game that is very well known throughout pop culture and on reality television.
PC Survivor, which is similar to the popular TV series of the same name, is underway across campus. The event, which is scheduled to run through Monday, April 3rd, will take place at a number of locations on campus such as the East Plaza, the intramural fields, and the Springs Student Center. 
With filming from PC's student media organization BlueTube, the series will be recorded online through a number of videos where viewers can see all of the students strategizing and competing in the challenge. Additionally, viewers can also see their physical and mental abilities when it comes to completing the tasks that are presented to them.
"Spectators are allowed to come watch, but they can not assist the contestants," Mitchell Plummer, PC's Assistant Director of Student Involvement said.
Over the past few years, many schools across the country such as the University of Michigan, the University of Virginia, and the University of Notre Dame have created survivor-like challenges on their college campuses for the student body to participate in. The University of Maryland even has a student-based survivor organization called "Survivor Maryland" that is open for all students to be involved with.
Holding a survivor-like challenge can also bring many perks to participants.
"The student who started the campus survivor event now works for Disney with Survivor and Big Brother in Los Angeles," Plummer said.
The main participants signed up right now are students from various PC Greek life organizations. With PC Survivor also occurring simultaneously during the school's Greek Week festivities, each challenge will start off with two members from each Greek organization teaming up together on a certain task.
For the challenges, one notable exception is that all participants may use their cell phones at any point when necessary. Students are also able to take breaks and will not be physically challenged too often. 
Some of the possible challenges and games of PC Survivor include karaoke, pie eating, sand volleyball, puzzles, tug of war, blindfold challenges, food activities, memory games, racing, elimination grids, and an endurance competition. 
During each challenge, students will get a minimum amount of time to strategize. If anyone loses in any of the first few challenges, they will go to the losing tribe where they can gain immunity by winning. 
In addition, Plummer is also making the challenge have massive stakes as well.
"We're also planning on making the games double elimination so that there will be high stakes of getting out every week," Plummer said. 
Alongside the challenges, contestants could randomly get a whip cream pie including the opportunity to pie another contestant with the "three strikes, you're out" rule intact. 
Starting off, Plummer plans on beginning with the team challenges and ending the series with solo challenges since there can only be one winner. 
The winner of PC Survivor will receive a $100 Visa gift card and can spend it however they would like.