Becoming a Blue Hose: PC Seniors Reflect on Their College Experience
At Presbyterian College, the annual Commencement Ceremony is a bittersweet moment.
For the class of 2023, that moment is approaching soon.
PC seniors are now looking back on their past four years as Blue Hose. With the COVID-19 pandemic arriving in the middle of their freshman year, the 2023 graduating class has definitely had a unique college experience.
For Matthew Miller, a business administration major with a dual concentration in management and marketing, his sophomore year also made a strong impression on him.
"One of my most memorable experiences was the shift to online learning that occurred freshman year. We left for spring break and I didn't get to step foot into a classroom again until sophomore year," Miller said. "Sophomore year was a rollercoaster. This was a year where my anxiety reached an all new high and I was going through depression, but this was also the year I discovered my faith in Christ."
Throughout his four years, Miller has enjoyed making friends and being a part of several clubs and organizations on campus, such as Bluefish.
"I've had the opportunity to take some classes that I thoroughly enjoyed," Miller said. "One of the things I've enjoyed most at PC, as generic as this sounds, really is the friends I've made."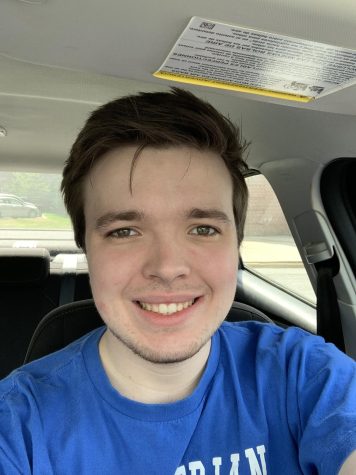 Aubree Price has also built strong friendships, and some of her favorite PC memories are the time they have spent together, attending events such as Spring Fling and Christmas at PC. In addition, Price has had a growing involvement in F1RST, a club designed to support first generation college students at PC.
"Getting a leadership role in the club [F1RST] was really a good moment for me because, as a first-gen student, I was able to kind of put my input in certain things and just further deepen the first-gen community that I had on campus," Price said. "I think that really helped me."
Price, a psychology major, believes that her favorite academic experience has been her capstone course.
"I think that's my favorite class, and I wasn't expecting it to be," Price said. "Taking capstone really solidified the fact that I do want to do research after college, and I do want to go to graduate school and do research."
For Sophie Sullinger, a double major in English with a concentration in creative writing and psychology, the milestones and accomplishments she has experienced on the women's lacrosse team have been some key moments.
"I came to PC in the first place because I wanted to play Division I lacrosse, so competing for four years at the highest level has been a huge accomplishment," Sullinger said. "I also had planned on double majoring, and I'm very happy I was able to. I also wanted to study abroad, as I had never left the country before college, and I was lucky enough to go abroad twice."
Sullinger has been able to build strong relationships with both her friends and her professors.
"Some of my all-time favorite moments have been as simple as sitting with my friends in Springs just talking and laughing together," Sullinger said. "The relationships you form with peers and faculty outweigh any negative points."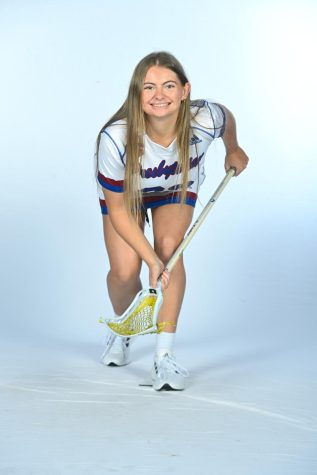 With the May ceremony fast approaching, all three have bittersweet feelings about their dwindling time at PC. Miller feels that his experience at PC has prepared him for pursuing a career in sales or marketing.
"It's a feeling of excitement, and yet you're always wondering 'what's next?' " Miller said. "PC has spent the past four years preparing me for the real world by giving me an education that can help me survive it."
Price also feels a mixture of emotions yet believes PC has her well prepared.
"It sounds cliché, but [it's] really bittersweet," Price said. "Going to PC definitely shaped me to be able to take on graduate school because PC's really big on academics."
Sullinger too feels both excitement and sadness.
"I feel very bittersweet about graduating. I have loved my time at PC, and it truly is my home away from home. Though celebrating my hard work from the last four years at graduation will be exciting, saying goodbye to this place will be heartbreaking," Sullinger said. "I feel prepared for whatever the future may hold."
For both current and future Blue Hose, the three have advice from what they have learned during their college experience.
"Find good friends," Miller said. "It truly is a blessing to see the friends you made freshman year still be there with you at the end, so go and find them."
Price agrees that making friends is an important part of the PC experience, and she encourages students to speak up when they have questions.
"Definitely do not be afraid to ask questions. I think that's very important," Price said. "It's definitely important to build a community of not only your peers but your professors, too."
For Sullinger, it's important that students make sure they take advantage of all the benefits PC has to offer.
"One of the coolest things about a liberal arts education is getting a taste of everything," Sullinger said. "Take that class that seems interesting, even if it is not on your major card. Expand your horizons and make friends outside of your typical group. Try something new and get involved. Leave every place, especially PC, better than you found it."