A Bridge for the Black LGBTQAI Community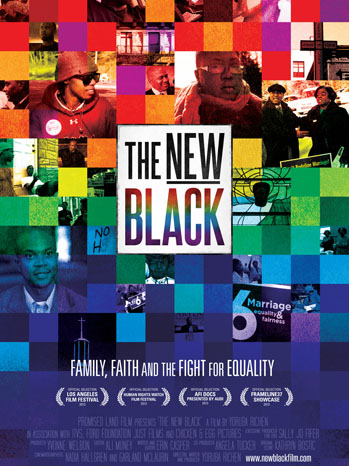 "Equality never hurt anyone," states Irene Huskins, a black lesbian whose story is one of the many highlighted in Yoruba Richen's documentary The New Black, shown this past Thursday as the first of the Southern Circuit Tour films to be screened this semester.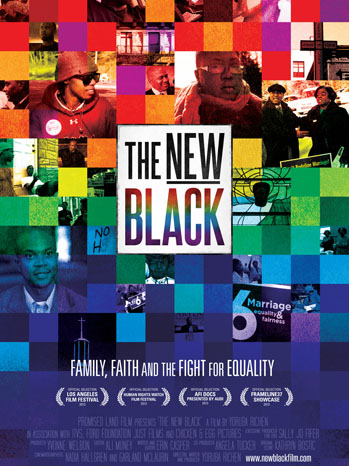 The New Black follows the story of Maryland's fight to legalize same-sex marriage seen through the dynamic struggle within the black community, and especially within the black church, where systemic homophobia has persisted thanks to a political strategy by the far right conservative (and notably white) party to push their anti-gay agenda.
While The New Black brings both sides of the issue to present an unbiased, or at least informed, illustration of the fight to legalize same-sex marriage, the film definitely supports the underdog, the minority that is the black LGBTQAI community, as they struggle against the church's rigid belief that marriage is "one man, one woman" and is based only on religious terms.
But the LGBTQAI community is not only fighting for equality in marriage, they are fighting for equality outside of that union. In one scene, a member of the National Black Justice Coalition argues that the struggle for same-sex marriage is analogous to the bus boycotts during the Civil Rights era, saying that while it was just a small part, it was the "issue that carried the day" to bring about racial equality. In this way, the legalization of same-sex marriage in Maryland could lead to the equality and recognition of the LGBTQAI community across the nation.
Later, Richen discussed the development of the film, which began on the night of the 2008 presidential election. Soon afterward, Proposition 8 was passed in California, and the narrative spread that African Americans were to blame for the passing of Prop 8. In the media, blacks were portrayed as homophobic, and Richen's question was how to get past this chasm that had arisen between the blacks and the LBGTQAI community.
Richen "wanted to see what people were doing to bring this gap," and soon the vivid characters of Sharon Lettman-Hicks of the National Black Justice Coalition and Tonéx, a black musician who "really personified what was happening in the black church, with the casting out of people" who identified as gay or outside the heterosexual normative.
In light of recent events, with the sweeping legalization of same-sex marriage across the U.S., The New Black documents one of the first fights for LGBTQAI equality and with the powerful perspective of this fight within the black community. A well-informed tale filled with unique characters that bring the struggle to viewers' hearts, The New Black makes a powerful argument on the black LGBTQAI minority and the politics surrounding the church and the state and where the community can take a stand between those.