Firefly Returns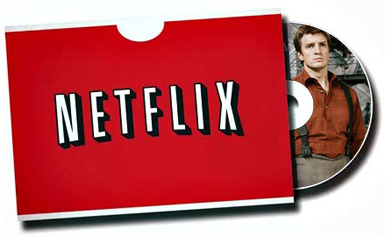 In 2002 a new sci-fi show directed by Joss Whedon, called Firefly, came to Fox. Due to poor advertising and gross mishandling of the show, it never received the ratings or viewership it deserved. These low numbers led Fox to cancel Firefly after only 14 episodes. However, DVD sales of Firefly created a strong cult following that rapidly picked up momentum and spread the show to a larger audience. This following became so strong that in 2005, two years after the show's cancellation, Universal Studios produced a movie, titled Serenity, which gave the show and the fans much needed closure.
Now Firefly fans have cause again to rejoice. Netflix announced on March 31 that they have bought the rights to the Firefly franchise and will be resurrecting the show as a Netflix exclusive series. Creator and director Joss Whedon has already agreed to resume his role at the helm of Firefly, despite some minor clashes with his work schedule on Marvel Studio's Avengers franchise. In fact, all of the series regulars (Nathan Fillion, Gina Torres, Alan Tudyk, Morena Baccarin, Adam Baldwin, Jewel Staite, Sean Maher, Summer Glau, and Ron Glass) have agreed to return to reprise their roles. Nathan Fillion, currently starring as the titular character in the crime-drama Castle, has gone on record saying that despite the two shows conflicting filming schedules he will do everything in his power to make it work. He has even said that between the two shows "Firefly comes first to [him]." Despite their characters' deaths in the film Serenity, Alan Tudyk and Ron Glass are returning to the set. As of now we have no solid explanation for their return, but fan speculation is that they will only be returning for brief flashbacks. No other information has been forthcoming as director and creator Joss is known for running a very tight-lipped crew on all of his projects. Netflix has also remained reticent on the direction Firefly will be taking but has promised to give fans more information as things develop.
Currently the show is still in preproduction, but filming is scheduled to begin sometime in November of this year. New episodes of Firefly will begin hitting Netflix, optimistically, before the end of the year.